How To Change Your Snapchat Username And Display Name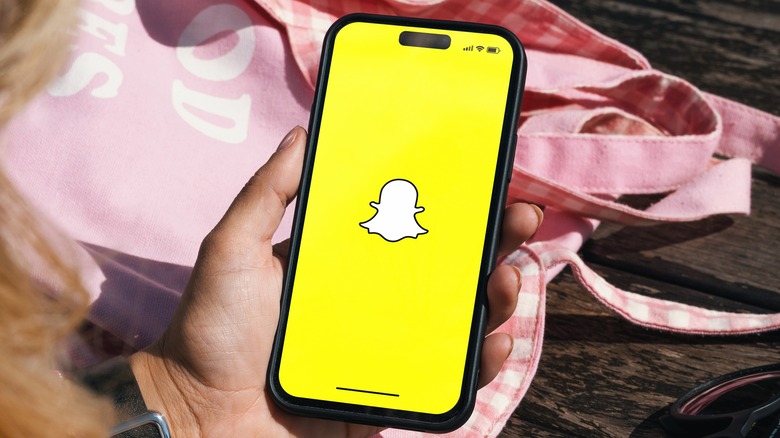 Diego Thomazini/Shutterstock
As a social media platform user, you can easily be identified by viewers when you have a unique display name and an even more memorable username. When you first sign up for an account, you will probably opt for your real name or a username you've used on other apps and websites just to get through the process quicker. Later on, however, you may want to switch both monikers up to fit your personality or current mood better.
Snapchat has offered its users the option to edit their display names right from the start. However, the app didn't always allow people to make changes to their initial username, limiting their ability to stay relevant on the platform. Starting in early 2022, though, Snapchat finally gave in to public demand and made the feature accessible to its entire user base.
Switching to a different Snapchat username or display name is not a hard process at all, whether you use an Android or iOS device to access the app. There are, however, a couple of important caveats. For now, you can only modify your Snapchat username once a year, so if you plan to do so, make sure you type it the way you want it spelled and that it's an identifier you won't mind being associated with you for at least 12 months. Furthermore, while it's true that you can change your display name as often as you want, you are still required to pick one that adheres to Snapchat's community guidelines.
How to change your username on Snapchat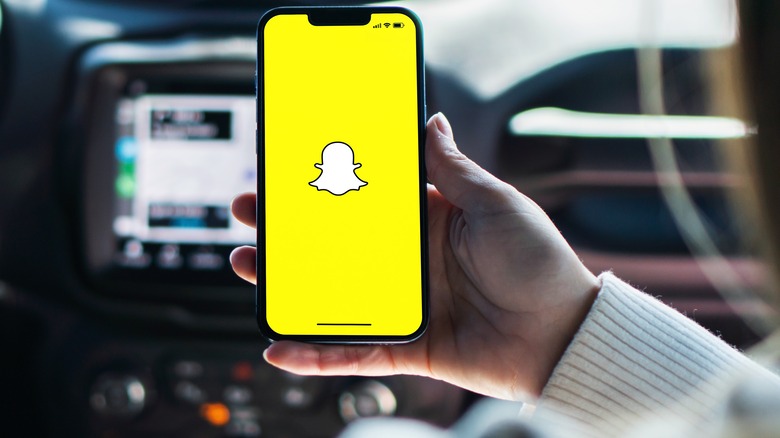 Diego Thomazini/Shutterstock
Your Snapchat username appears beneath your display name on your profile page and is always in lowercase letters, according to Snapchat Support. You can change your Snapchat username to a different one, provided that it has not been claimed by anyone else. Here's how:
Launch the Snapchat app and tap the Bitmoji icon in the top-left corner of the Camera screen to go to your profile.
Hit the gear icon to get to Settings.
Under "My Account," go to Username.
Tap "Change Username." A pop-up warning that you can only do this once a year will appear. Hit "Continue" to proceed.
Type a new username into the text field — it'll say if the one you put in is available to use.
Tap "Next" to continue. You will need to enter your Snapchat password to make the change.
Tap "Confirm," then hit "Continue" to finalize.
As you'll notice, the process offers a lot of opportunities to back out, which reflects the importance of choosing a new Snapchat username that you will truly enjoy. Do note that usernames that you've previously used are considered unusable moving forward. This means that if you or someone else tries to re-use or claim one of your old usernames, even if you now have a new one, no one will be able to do it. Not even you.
How to change your display name on Snapchat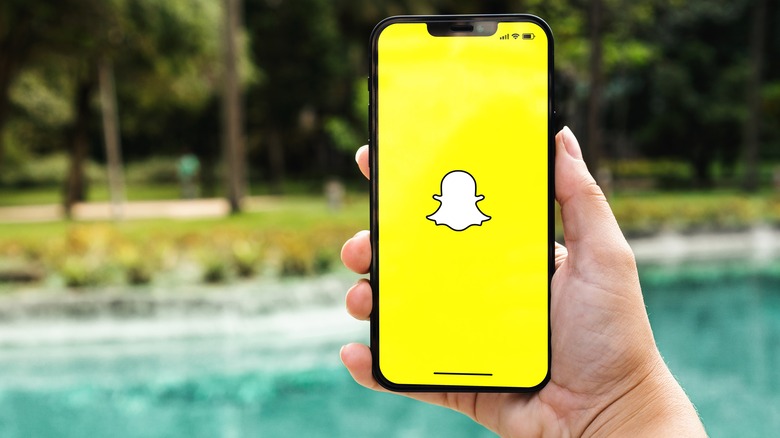 Diego Thomazini/Shutterstock
Your Snapchat display name is basically how you're known on the app and is a clearer way to identify you on the platform. Your display name — as previously stated — can be modified whenever you want and can be up to 30 characters long, including spaces. Follow these steps:
Open Snapchat and hit the Bitmoji icon in the top-left corner of the Camera page to get to your profile.
Go to Settings by tapping the gear icon.
In the My Account section, tap "Name."
Enter your chosen display name in the "First Name" and "Last Name" text fields. Again, the total display name should be 30 characters long or less.
Hit "Save" once you're satisfied with your edits.
In general, you can put any character into your display name, including punctuation marks and special symbols. However, you need to make sure that you don't include any inappropriate words. If you're a Snapchat creator with a public profile, you may need to follow certain rules for your display name. Having more than two words, non-word characters, emoticons, or any words that are "promotional in nature" or violate community standards in your display name is highly discouraged.
Another important thing to note is that only new Snapchat contacts will be able to see your modified display name. Those who've added you prior to your change will keep seeing the display name you had when they first connected with you.