How To Remove Retweets From Your Twitter Timeline, And Why You Might Want To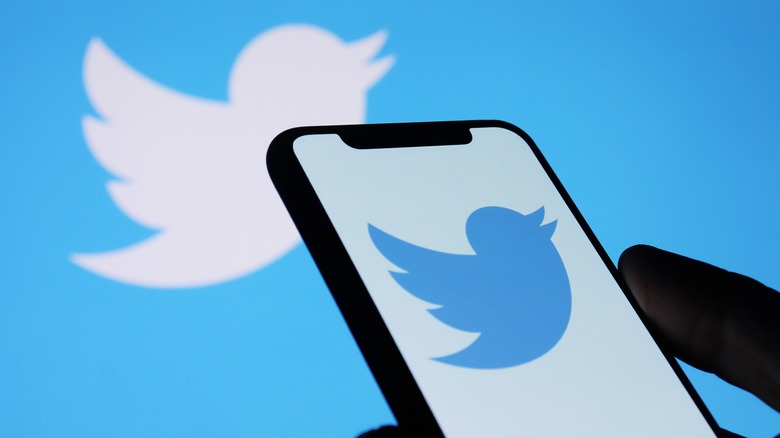 A9 STUDIO/Shutterstock
Retweets are Twitter's way of sharing or reposting content. It allows you to share a tweet on your timeline with all your followers with a single tap. And the original tweet will appear with your username on top. You can also add your commentary on top of the tweet — a quote tweet. You can even retweet your own older tweets (via Twitter).
Now and then, you might find an exciting or funny retweet or quote tweet on your timeline. It's a great way to explore and discover new content you like. But more often than not, it's irrelevant or vitriolic tweets from accounts you don't follow.
The sheer ease (that single button tap) makes users quickly retweet on impulse. That impulsivity means your timeline will be crawling with retweets you don't care for. And you might wonder if your timeline would be less chaotic without them.
Officially, Twitter doesn't have a setting to remove all retweets from all people. You can always install a browser extension like Reduce Twitter if you have some technical know-how. Or run a script in your browser to disable retweets. But neither work across multiple devices.
However, there's a simple device-agnostic trick that hides all retweets. It'll declutter your feed, leaving only tweets from the people you follow. You can also reverse the change if you want the retweets back.
How to remove all retweets from your timeline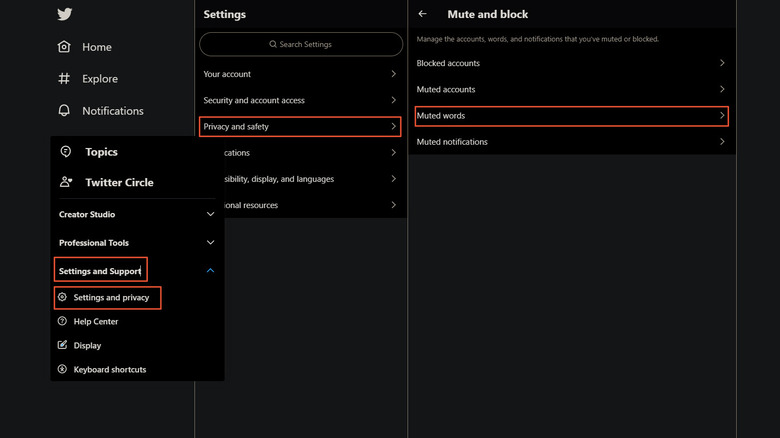 SlashGear
Although they're distinct visually, tweets and retweets are identical in Twitter's code behind the scenes. The only exception is "RT@username" appended to the original tweet. We'll mute that string of text to hide all retweets from the timeline.
You can follow this tutorial by opening Twitter on the browser or the official app. And the changes will take effect everywhere you browse Twitter.
1. Open the Twitter app or visit Twitter on your browser.
2. Click the three-dot menu. Or tap the profile photo on mobile.
3. Select Settings and Support.
4. Click Settings and privacy, Privacy and safety, Muted words. Or go to this link.
5. Click or tap the plus button to add a new muted word.
6. Enter "RT@username" in the field without quotes.
7. Toggle off notifications.
8. Click Save.
Keep "Mute from Home timeline" and "Until you unmute the word" checked. Retweets will now be filtered from your feed. But quote tweets will still show up. To bring retweets back, you only have to delete "RT@username" from the list of muted words.
Also, Twitter officially lets you turn off retweets from specific accounts you follow (via Twitter). To hide retweets from someone:
1. Visit their Twitter profile.
2. Click or tap the three-dot menu on Android or the gear icon on iOS.
3. Click or tap Turn off Retweets.
You can repeat these steps with as many profiles as you want.