Spotify May Have A HiFi Platinum Plan On The Horizon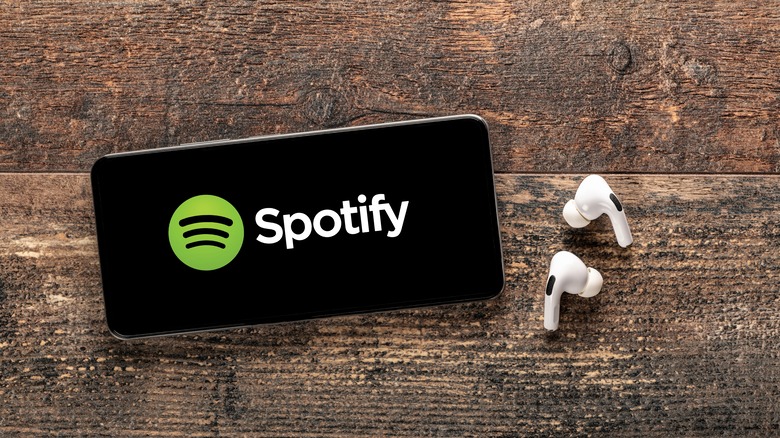 CeltStudio/Shutterstock
Spotify announced plans for a new tier of its music streaming service called Hi-Fi in February 2021. Back then, the company promised that the service would offer "CD-quality, lossless audio format" and it was supposed to be rolled out in a handful of markets by the end of 2021. At the company's earnings call earlier this year, Spotify CEO Daniel Ek revealed that the company had run into licensing roadblocks, but it was still committed to rolling out the Hi-Fi subscription tier.
It appears that Spotify is finally ready to bring us this long-delayed service. A Spotify user posted a survey screenshot on Reddit that mentions a Platinum tier of the service. The list of perks mentioned as part of this subscription package includes Hi-Fi music alongside Studio Sound that appears to be some form of stereo audio effect.
Next in line is something called Headphone Tuner, which sounds like an audio equaliser system tuned to each headphone's drivers. There is also a benefit called Audio Insights, but it's unclear if it works like Amazon's X-Ray service that offers information about the song's history and artist details, or if it will be something entirely new.
Good to see, hard to sell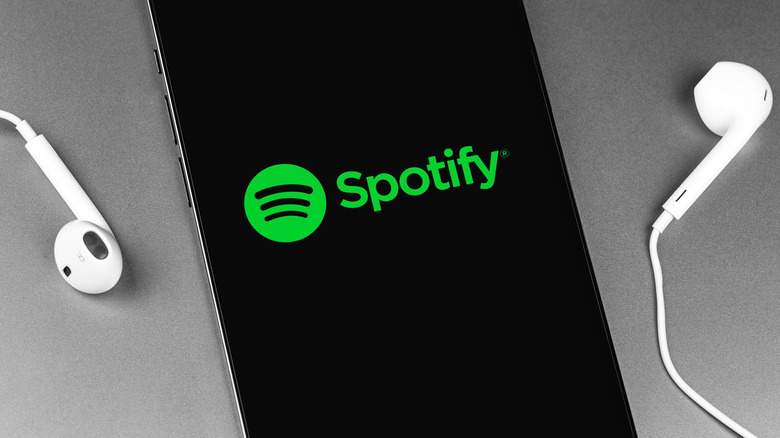 Primakov/Shutterstock
The Platinum tier of Spotify's subscription might bundle access to the streaming service's select catalog of podcasts. And finally, the Premium tier will also let subscribers access Library Pro and Playlist Pro. It's a long list of exclusive perks, even compared to the service's paid tier, but Spotify apparently wants to charge a premium for it. Per the screenshot shared on Reddit, Spotify plans to charge $20 per month for the Platinum subscription.
While the idea might sound appealing to a lot of Spotify loyalists who have been waiting for a lossless music listening experience for years, $20 is a lot of money to pay for music streaming service. The value gulf becomes even wider when one considers the fact that Apple Music offers the lossless audio benefit without any extra cost. Plus, Apple also bundles Spatial Audio perk at just $5.99 per month for an individual plan.
Amazon's own lossless music service became free last year, and aside from High-resolution music, it also offers spatial audio and Dolby Atmos. The company's Music Unlimited subscription costs $9 per month for Prime subscribers, while the rest pay $10 each month, which is again half of what Spotify plans to ask for its Platinum tier. Plus, both Amazon and Apple command a rich catalog of music, which makes it even harder for Spotify to hawk it lossless music streaming service.