Porsche's Newest Electric Models Have Two Wheels, Not Four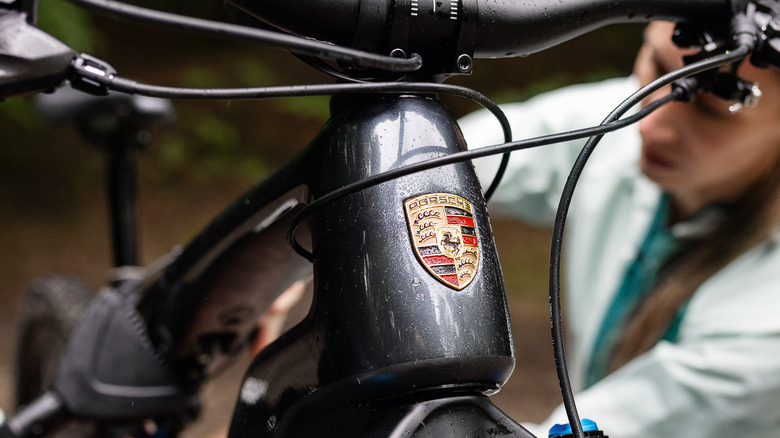 Porsche
It's not breaking news to say that Porsche knows what it's doing when it comes to cars. The brand practically invented the rear-engine sportscar with the Porsche 356. It also makes the Porsche 911, a vehicle universally recognized as the one of the most important cars ever made. It's right up there with its cousin, the Volkswagen Beetle, and the Mustang from Ford in sheer fame. Even the Macan and Cayenne SUVs are anything but mediocre. Porsche recently made its first step into the EV scene with the Porsche Taycan, a four-door that's capable of wild of horsepower, instant torque, and over 200 miles of range.
Until now, Porsche has been focusing its EV efforts on conventional vehicles. But the Taycan is a sporty technological EV marvel that's still decidedly a car. Now, Porsche claims its next innovation will take everything good about the Taycan and apply it to e-bikes. 
The Taycan's e-bike cousins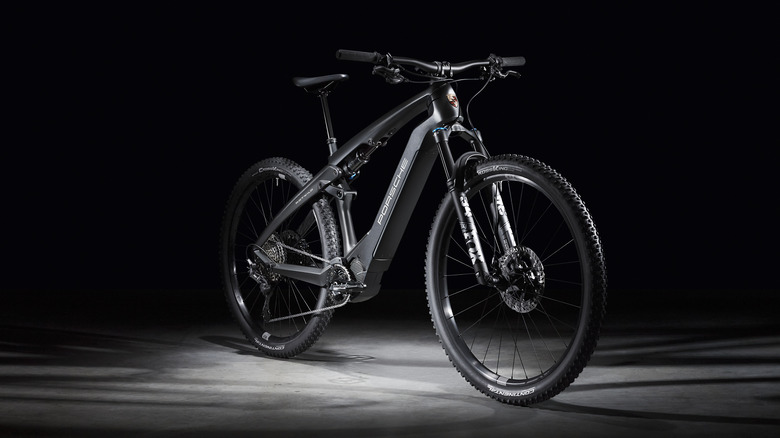 Porsche
Porsche may not be the first company one thinks of when they envision e-bikes. But according to a release from the brand, its new electric offerings, built with help from e-bike maker Rotwild, are no less Porsche than a Taycan or 911. The new e-bikes will be available in two distinct configurations: Sport and Cross. The Sport model is more suited to road use and commuting, and it features integrated "Supernova" lighting in both the front stem and the back seat post. The Cross variant is more akin to a traditional mountain bike, which includes suspension components from Fox. Both e-bikes are powered by a Shimano supplied EP-8 electric motor.
According to the Porsche press release, "The eBike Sport and the eBike Cross convey the feeling and fascination of Porsche on two wheels." The aforementioned "fascination" most certainly includes a high price tag. For price, both bikes are decidedly Porsche-like. The Sport retails for $11,750 and the Cross will go for $9,500 when both model reach dealers later this fall.