27% Of Fans Didn't Realize The Nintendo Switch Has This Hidden Feature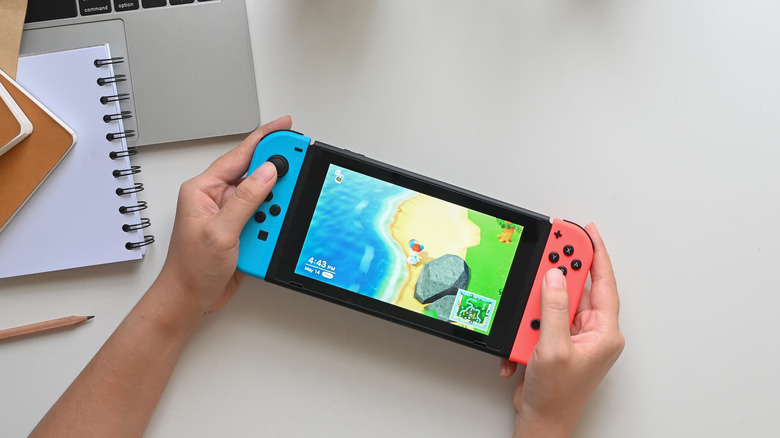 Prathankarnpap/Shutterstock
Whether you own the Nintendo Switch, the Switch Lite, or the Switch OLED, did you know that there are some cool features for you to try out? While the Nintendo Switch has been out for a while, some of its features are so niche that most of the players don't even know they exist. We ran a survey to check how many of these little features are flying under the radar for SlashGear readers.
To call Nintendo Switch a wildly successful console is not an overstatement. In February 2022, total sales of the Switch surpassed 103 million, making it competitive against some of the best consoles of all time. Switch gamers can choose from a number of "Pokémon" games to the beloved "The Legend of Zelda: Breath of the Wild." Both of these franchises will soon see new installments, which may drive up the sales of the Switch yet again. "Pokémon Scarlet" and "Pokémon Violet" are set to release on November 18, 2022, and "The Legend of Zelda: Tears of the Kingdom" will arrive on May 12, 2023. 
Switch gamers have a lot to look forward to, but as our survey tells us, they also have a lot to learn about these hidden gems waiting to be found within their consoles.
Did you know your Nintendo Switch can do these things?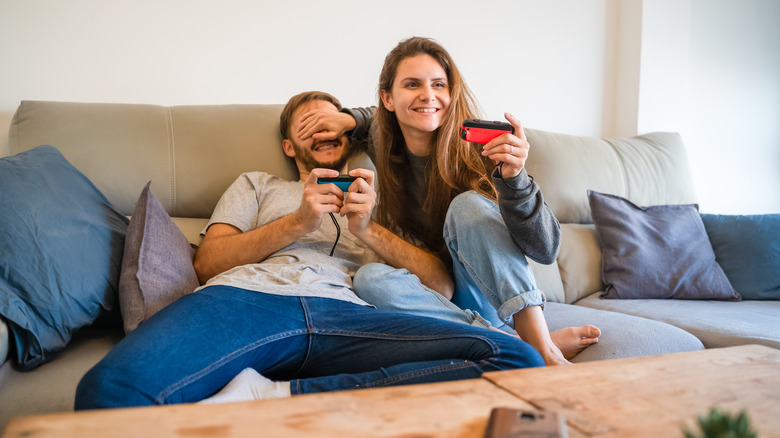 Alberto Case/Shutterstock
In order to find out which features of the Nintendo Switch get the least coverage, we invited our readers to participate in a survey. Based on the responses gathered from 611 of our readers based in the U.S., we found that the least well-known Nintendo Switch feature is the one that lets your console turn on your TV. You didn't know that this was a thing? Don't worry, because a whopping 27.66% of participants had no idea, either. While in TV Mode, you can enable a setting called "Match TV Power State." This will make both the console and the TV turn on and off at the same time, so your television will start up the moment your console does. Nintendo has a quick guide on how to get this enabled.
There's a close second here, though — 25.37% of Switch owners don't know that your console can help you find your lost Joy-Cons. On your console, head to the home screen, then select "Controllers" and "Search for Controllers." The missing Joy-Con will vibrate and help you locate it. Next, 20.95% of respondents weren't aware that it's possible to simply change your region on your console in order to access a game that's not available in your area just yet.
Another 14.08% of users didn't know that you can head into the settings to remap the buttons on your Joy-Cons, and 11.95% weren't aware that the Switch has a dark mode option to give your eyes a bit of a rest. It's a good idea to do some digging through your Switch settings — you may find some unexpected gems buried between the less-than-exciting options.