How To Get A $10 Credit For Amazon Prime Day October 2022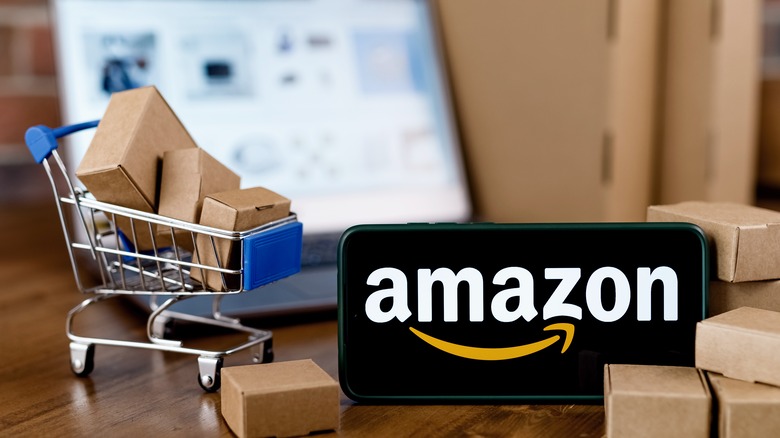 Sergei Elagin/Shutterstock
We may receive a commission on purchases made from links.
Amazon's Early Access sale is bringing Prime Day-like deals to the fall, and there's an easy way to get even more money off if you're a Prime member. The retail behemoth is offering an additional $10 credit, which could mean users planning a big purchase will get an even better deal. The credit doesn't expire when the sale ends either, so even if you haven't been tempted by any of the recent discounts, it might be worth having in the bank for the next time you make an Amazon purchase.
The Early Access Sale is currently ongoing, and customers can snag deep discounts on a wide range of products. From auto parts and accessories to electronics, fashion, beauty products, and Amazon's own items, there are deals available at up to 72% off. Although it isn't officially called "Prime Day 2" it does bear striking similarities to Amazon's annual summer discount event which have led to many outlets giving it that moniker. The company itself is framing it as a way for its members to access holiday deals a bit earlier than everyone else.
The holiday shopping season usually begins with the carnage-filled bargain bonanza that is Black Friday. That traditionally takes place the day after Thanksgiving and is more than a month away from Amazon's newest promotional occasion.
Amazon is boosting gift card purchases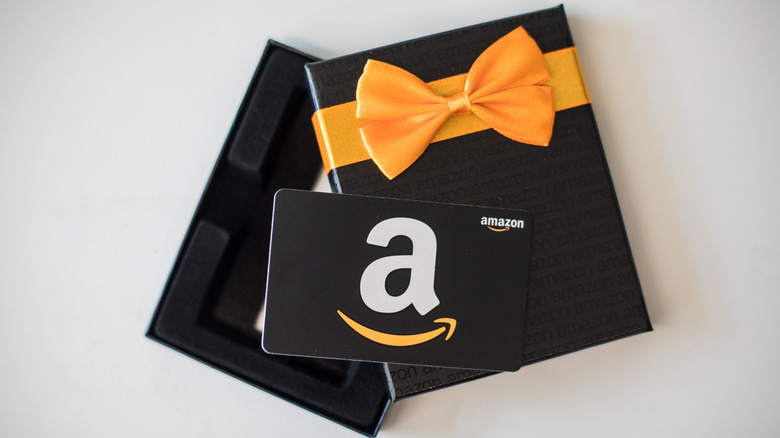 Nicole Glass Photography/Shutterstock
Amazon is giving a $10 credit to anyone who purchases a $50 gift card before midnight on October 12. The promotion is similar to the one which runs in the summer during Amazon's Prime Day period, and while you can just buy a $50 Amazon card and get $10 in Amazon credit, other options are available. The GAP gift card can be used at GAP stores, as well as Banana Republic, Old Navy, and Athleta. Sports fans might opt for the Fanatics.com card, which can be used to purchase an array of branded sports merchandise.
For those who love food, a "Happy" card can be redeemed at the Cheesecake Factory, Red Robin, Maggiano's, BJ's, Red Lobster, Outback Steakhouse, and Buffalo Wild Wings — or you can just grab a standard Panera gift card if soup and sandwiches are more your thing. Doordash is the obvious choice for fans of food delivery but requires a $100 commitment for $15 back. OC Choice is probably the best all rounder, with an eclectic mix of stores to spend the money at. Dave and Busters, AMC Theaters, Bed Bath and Beyond, BJ's, Express, Grubhub, and Athleta all honor the OC Choice gift card.
As these are gift cards, you don't have to purchase them for yourself and can freely gift them to other people at the checkout. Customers can receive the bonus credit once per card, and the credit is for that particular range of outlets. To redeem the offer, a promo code has to be entered at the checkout, with each card on offer having a unique code. Amazon says that the promotional credit will appear on your account within two days of your gift card purchase.