The Surprising Phone That Chris Evans Misses The Most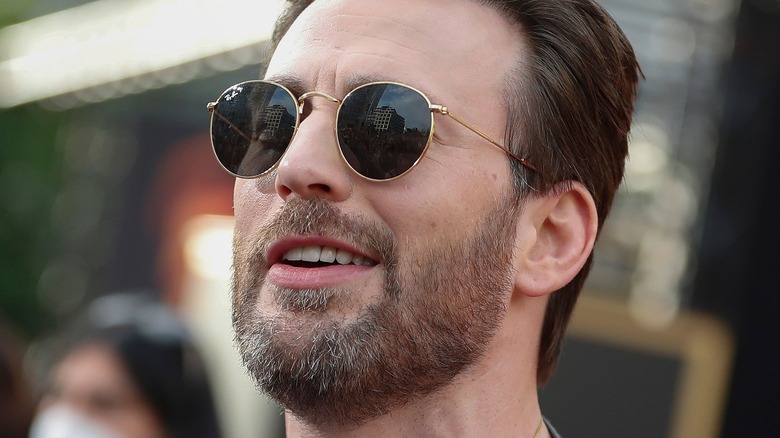 Gerald Matzka/Getty Images
For many mobile device owners, there may be an inescapable desire to have the newest and most advanced version of their go-to smartphone model. The latest phone iterations tend to have newer features, sleeker designs, and better overall functionality compared to their earlier counterparts. Those who'd like to keep themselves abreast with advancements in technology may not mind regularly upgrading their gadgets.
However, not everybody who makes the move to a newer phone model is necessarily happy with the changes the manufacturer has made to the device. There are people who find that they like a phone brand for certain features that enable them to navigate their mobile tasks with a lot more ease. When these features are replaced, upgraded, or outright removed, their satisfaction with the brand diminishes and their frustration with using their phone intensifies.
Apparently, in this scenario, celebrities are very much like us — just ask Chris Evans, popularly known as Captain America himself, who was unhappy about saying goodbye to his beloved smartphone.
The hilarious way Chris Evans paid tribute to his old iPhone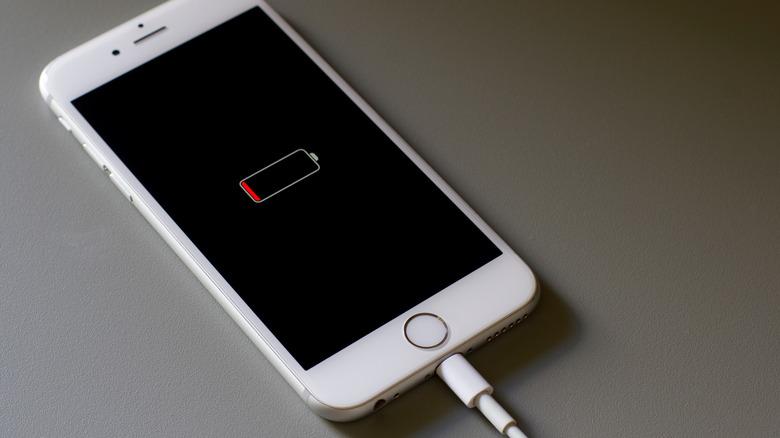 Tada Images/Shutterstock
In an Instagram post that went viral, Evans shared an image of data being transferred from an old iPhone to a new one. The caption eulogizing what we can assume is now a non-working mobile phone confirmed that the old device was an iPhone 6s. What was his favorite iPhone 6s feature? By the sounds of his post, it was the home button.
The iPhone 6s first came out in 2015 (via Apple) armed with features like 3D Touch and Live Photos. Back then, the home button wasn't highlighted as a notable function per se because it came default with every iPhone. These days, the newer versions of the device no longer sport the circular switch in an effort to maximize screen space and promote the use of Face ID rather than fingerprints.
There's no indication anywhere online that the "Knives Out" actor first purchased his beloved iPhone 6s right when it made its debut. If he did, then that would mean he used the same mobile phone for 7 years, which is pretty remarkable considering that Apple limits support for older iOS gadgets. The iPhone 6s, which originally came out with iOS 9, is actually the oldest iPhone model compatible with iOS 15.
Does Chris Evans like his new iPhone?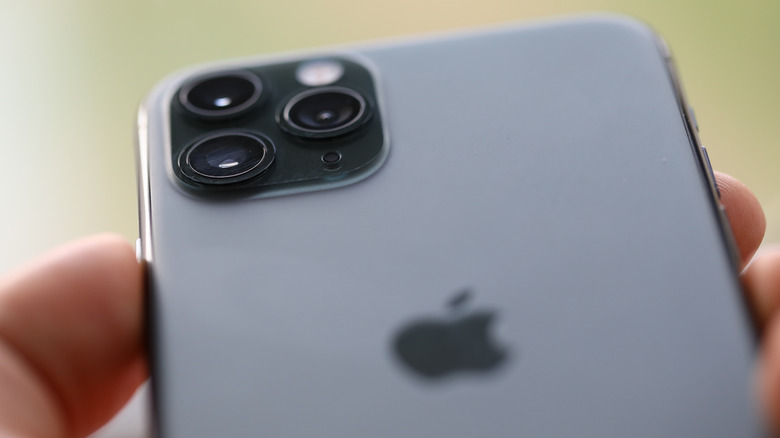 H_Ko/Shutterstock
Considering that Evans' Instagram post memorializing his trusted smartphone was published in June 2022, many may assume that his new one is an iPhone 13 Pro. In a video interview with Collider, however, it was confirmed that he actually upgraded to an iPhone 12 Pro. Although a newer iPhone model usually means having access to a slew of better features, it doesn't seem like Evans is that impressed. "I feel like my new phone is too heavy. And I know that makes me the oldest dinosaur in the world," he told Collider as he pulled out his iPhone 12 Pro to demonstrate. "As I hold it, I use the pinky to brace it, and it feels too heavy!" 
According to Apple's technical specification pages, the iPhone 12 Pro (6.66 ounces) weighs over an ounce more than the iPhone 6S (5.04 ounces). Evans also reinforced his love for the home button, which a lot of iPhone fans probably miss, as well. Apple seemed to heed the demand for the feature to be brought back and included it in the recently released iPhone SE. In fact, the actor has reportedly received a lot of suggestions from fans on social media to make the switch to the new-ish iPhone that bore his favorite feature. 
Unfortunately, he's just not interested. In response to people telling him to get the SE, the "Gray Man" actor said, "I don't want [it]. I want the iPhone 6. I want something from before to work until it doesn't work anymore." Sorry Chris Evans, but it sounds like the scenario you're alluding to is fast approaching. Anyone who still somehow owns a fully functioning iPhone 6s will soon have to upgrade to a newer model as Evans did — an iPhone 8 at the very least — as iOS 16 is not available on the iPhone 7 Plus and older models.