The Hidden Feature You Probably Didn't Know Your Nintendo Switch Could Do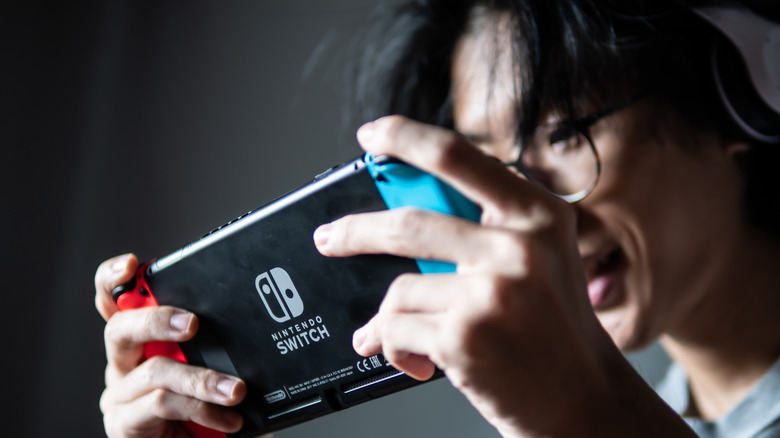 Wachiwit/Shutterstock
The Nintendo Switch is an extremely versatile device with all sorts of hidden tricks that can make using it easier and more enjoyable. Sometimes you can find shortcuts for using the Switch, and one of these is the ability to turn on your TV through the console itself. As well, by enabling this feature, you'll automatically put your Switch into standby mode when you turn the TV off, streamlining the entire gameplay session.
This trick is good to know if you want to have more than one option for turning your TV on, don't have a remote handy, or use your Switch often, as you can just pick up a controller, press the button to wake up the console, and start playing. You can start using this trick by going right into the Switch console's settings, plus it is very easy to turn the feature on or off whenever you want.
How to turn on your TV with a Nintendo Switch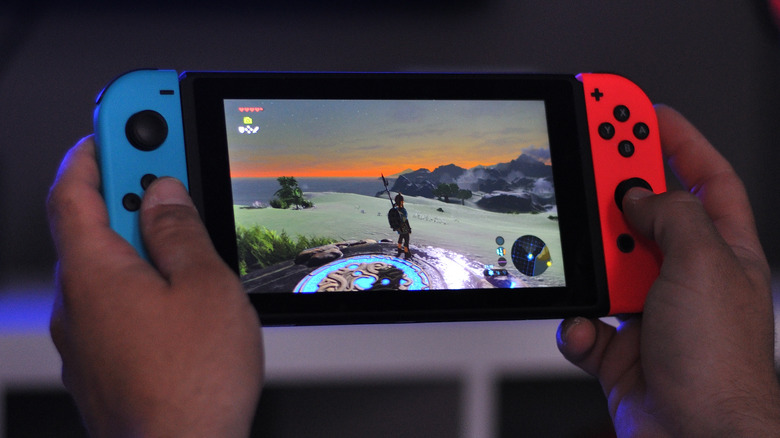 Natalia Lobon/Shutterstock
First, in order to use this trick on the Switch, you'll need to make sure that your console is fully updated. The device should notify you if a system update is available so you can go through with it. Second, your TV needs to have HDMI settings enabled — on some TVs, this means turning on the setting called "CEC." If your TV doesn't support this, you won't be able to turn it on with your Switch. Once you have those squared away, you can turn this feature on using the following steps (via Nintendo):
On the Nintendo Switch home menu, go to the gear icon to open Settings.
Scroll down the left sidebar until you get to TV Settings, then select it. 
Scroll down to Match TV Power State and turn it on. 
Once this option is enabled, whenever you turn the Switch on, your TV will turn on as well. As you may expect, this feature only works with the full Nintendo Switch console, which features a dock that can connect it to a TV using an HDMI cable. The cheaper Switch Lite variant can only be used as a handheld device, and therefore cannot be docked with a television.