Meta Quest Pro Design Leaks After Headset Was Left In Hotel Room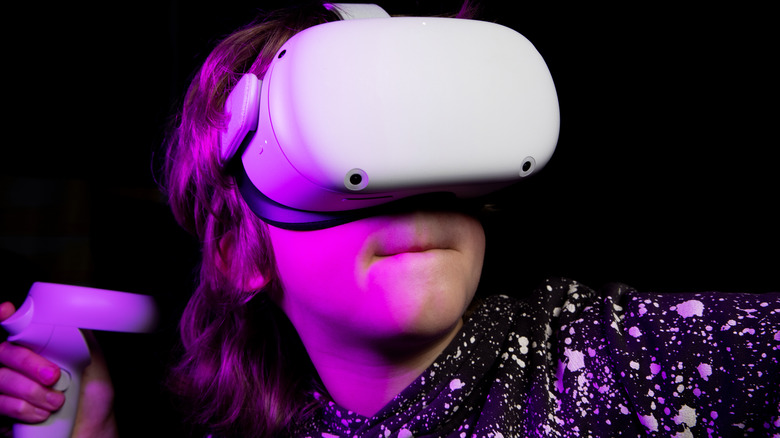 Boumen Japet/Shutterstock
Someone might be in a lot of trouble — or perhaps Meta is to be congratulated for a successful publicity stunt. In any case, the rumored Meta Quest Pro (also referred to as Project Cambria) virtual reality (VR) headset has just surfaced online long before its official launch event. As shown in a video and a series of images, the black headset seemingly sports an updated design — though the sample found in the wild is just an engineering sample, meaning it's not the final product just yet. You might be wondering how, and why, the headset was leaked, and the answer is surprising: it was left in a hotel room and forgotten by its original owner only to be found by a hotel employee who then posted it on YouTube.
Ramiro Cardenas is the lucky person who works in a hotel and found the Meta Quest Pro box with full contents in a hotel room after the guest has checked out. Cardenas opened up the box, which clearly states "Not for resale — engineering sample," and found the complete headset hidden away inside. The rumored Quest Pro can be seen with three cameras on the front and a design that's quite similar to snowboarding goggles. The controllers are now different too, having abandoned the previous loop design in favor of something resembling one-half of an Xbox controller. We don't know whether Cardenas tried to use the device, but it does appear to be Meta's new headset.
Bad luck or a clever trick?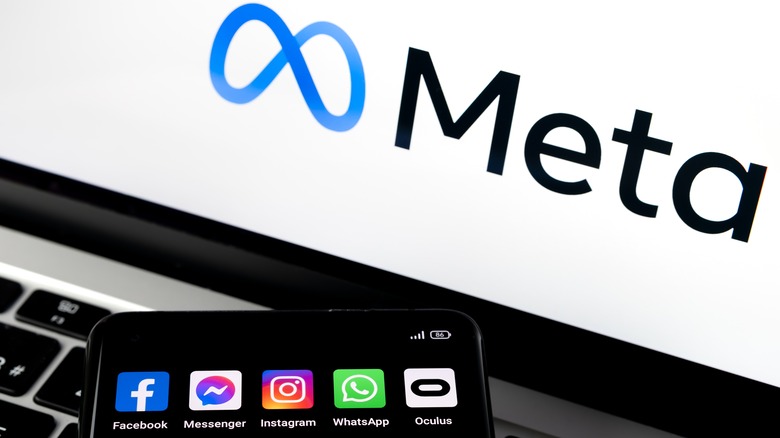 mundissima/Shutterstock
Initially, the headset seemed to be left behind for good, but Cardenas has since told The Verge that the owner of this engineering sample got in touch and claimed it. There is no telling what really happened here. If the person did indeed leave the headset behind by accident, this is bad luck, and it's unlikely that we will ever hear of the potential consequences of this situation. 
However, it could have been left behind on purpose, or perhaps the story shared by Cardenas is just a cover-up. Mind you, we're entering entirely speculative territory here, and the official version remains unchanged — the headset had been found left behind in a hotel. But if it wasn't, this wouldn't be such a bad way to drive up the hype.
For one, Cardenas is certainly a gamer, with a budding Twitch channel called Zectariuz Gaming. It's certainly interesting that the headset was found by someone who not only cared to open the box and show it off to the public but also is a gamer with a following, albeit rather small. While companies often actively discourage leaks (and even pursue those responsible), it's not exactly a bad thing for the news cycle to be buzzing with information about an upcoming product. It helps promote the product and ramps up the excitement in a natural, inexpensive way.
We will likely never know the true story of the Meta Quest Pro leak, but what we do know is that its release is inching closer. The headset is rumored to be revealed on October 11, 2022, during the Meta Connect event.