100-year-old secret underwater dome is fraudster's amazing folly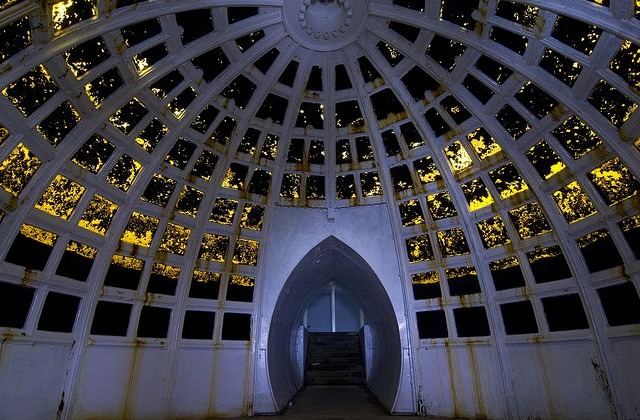 As awesome additions to your home go, a billiard room hidden under a lake – complete with Bond villain style dome – sounds like the kind of place any self-respecting geek should covet. Turns out, the concept isn't new; J. Whitaker Wright, a trader, engineer and convicted fraudster, lavished masses of money on Witley Park back in the 19th century, a 32 bedroom mansion which extended into various labyrinthine underground passages and a beautiful underwater room.
Unfortunately the house – once owned by the UK National Trust, but then sold off privately – isn't open to the public, but that hasn't stopped some photographers from getting in and taking photos of the eerie mansion. There are some amazing photos by cybergibbons, LargePig (responsible for the image above) and paolo999 showing not only the domed room but the various passages, shaped like something out of a science fiction film, as well as underwater routes that lead up to a private island.
The fact that the billiard room – which is apparently submerged just below the surface of the lake – has managed to keep the water out for over 100 years is more than impressive. Now excuse us while we attempt to build a mini version using LEGO in the bathtub.