Depending on where you're living in the world, you're either hours or minutes away from the 100-day countdown 'till the release of the next Star Wars movie. To celebrate the occasion, it would seem, the folks at RealD 3D have revealed four sets of official Star Wars 3D glasses. RealD is the licensor of the stereoscopic 3D technology most likely in a theater near you. If you've ever gone to a 3D movie with a pair of black glasses (not red and blue), you've probably done so using RealD technology. Now they've gone fully Star Wars crazy.
While RealD hasn't released a whole lot of information about these four sets of glasses, previous releases of similar "special edition" 3D glasses from the brand have been in collaboration with theaters running film marathons. RealD has taken to Twitter to promote the glasses in advance of 3D screenings of Star Wars: The Force Awakens, which will take place no sooner than the 18th of December, 2015.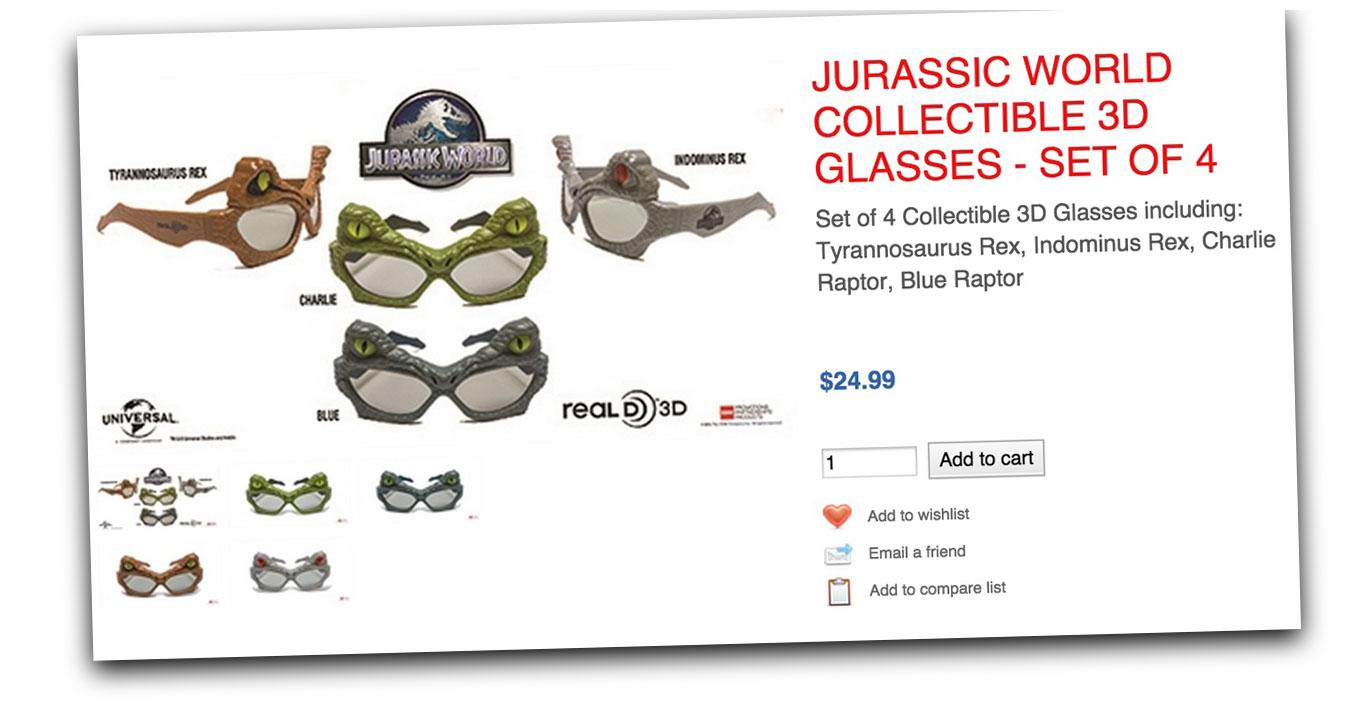 UPDATE: We've been informed that it's LIKELY these will be sold in the same manner similar Jurassic World 3D glasses are being sold. At this time a set of four above-average terrifying-looking Jurassic World 3D glasses (with RealD 3D compatibility) will cost you $24.99.

Above you'll see the standard set of RealD 3D glasses, while below you'll see some Avengers-themed glasses given out at marathon showings.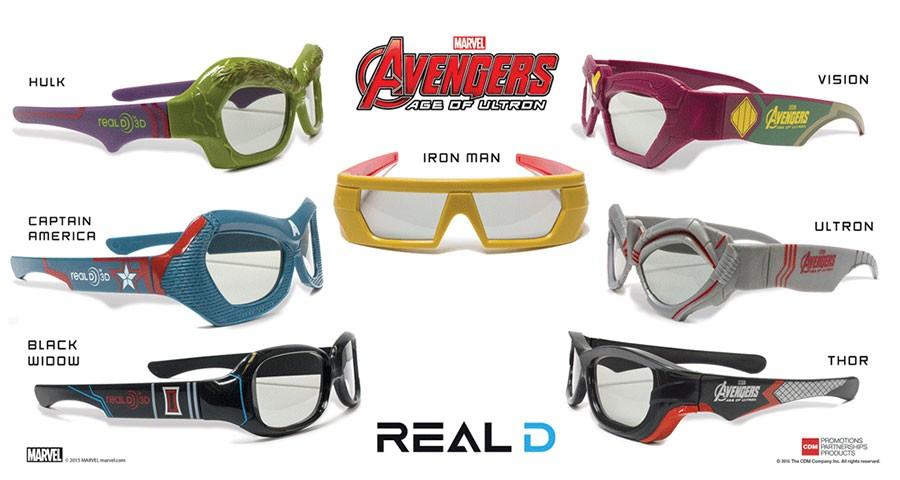 That DOES NOT necessarily mean the Star Wars 3D glasses you see above will be available for the same price. It could also be that these glasses might be given out on opening day, or with pre-orders of tickets. We'll see!
Star Wars The Force Awakens will open around the world on the 18th of December, 2015. Stick around our Star Wars tag portal for more!