1.3GHz HTC Mondrian Windows Phone 7 revealed in leaked ROM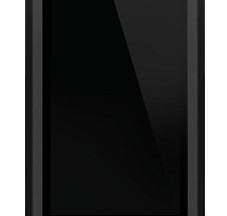 After a leaked Windows Phone 7 ROM hit the internet over the weekend, developers have been digging through the contents to try and eke out any new details on the platform that Microsoft – or their hardware partners – may have been trying to hold back.  First to pop up is this image, indicated in the ROM as the HTC Mondrian, and winkled out by xda-developers member Fd035.
There are also some tipped specifications, including a 4.3-inch WVGA Optrex display and other specifications roughly in-line with the HTC HD2.  Where it differs significantly is in the processor: according to the ROM, the phone uses a Qualcomm QSD8650A or QSD8650B SoC, which supports both CDMA and GSM networks and has a new, faster 1.3GHz "Scorpion" core.
Conspicuous by its absence is a hardware keyboard, so it seems likely the Mondrian – if indeed this is the phone – is a touchscreen-only device.  Of course, the image might well just be a place-holder rather than the handset itself, and it does look a lot like generic Windows Phone images we've seen before.  With Windows Phone 7 due in Q4 2010, we don't have too long to wait to find out.
[via WMExperts]