Zynga's CastleVille gets Martha Stewart cameo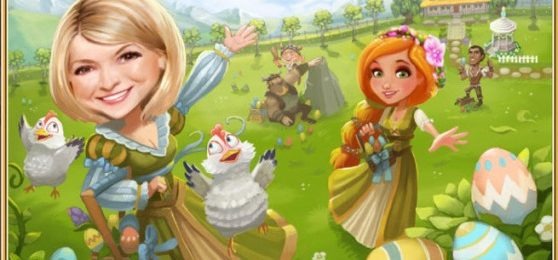 Before you call Martha Stewart boring and out of touch with today's young, hip generation, check this out – the queen of home decor is making a special guest appearance in one of the most popular social games from Zynga, CastleVille. The game boasts 26 million active monthly users, and this is the first time it has received a celebrity endorsement. Not exactly the kind of celebrity you'd expect to carry that title.
While it may not have the same kind of viral impact as Alec Baldwin being so obsessed with Words With Friends that he got kicked off a flight, and this celebrity news most likely required cash to change hands, it's still a resounding voice for how successful Zynga has become in such a short time. The Martha Stewart connection means users now have access to a Martha Stewart avatar in the game, which gives the exclusive in-game rewards.
In addition, there's a virtual kingdom that was designed to replicate Stewart's home in Bedford, Connecticut. It is the largest building constructed to date in the world of CastleVille. Among the special events that will take place in the Stewart kingdom are an Easter egg hunt, various parties, and special arts-and-crafts areas. This promotion shows that Zynga is able to attract not only the typical gamers but also the quintessential atypical gamer, like sensible middle-aged women.
[via VentureBeat]