Zynga working on cross-platform gaming network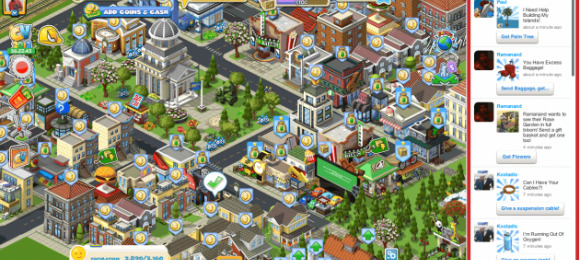 Zynga has announced that it's hard at work on a cross-platform gaming network that will allow people on different devices to play the same Zynga video games together. The company plans to call the gaming network Zynga With Friends. The goal of network is to take the 290 million people that play the company's games each month and allow them to play together across multiple platforms.
The plan was announced this week and intends to allow players to play against each other whether they're playing on the web, Android devices, iOS devices, Facebook, or Google+. The core of the service will be focused on the Zynga message center found on Facebook and Zynga.com. That message center contains the player's friends list and a feed with the activity of all of their friend's gaming status.
The system can even suggest games based on what games the user and people on the friends list are already playing. The platform will also allow users to connect using the recently launched real-time multiple player feature that allows players to play with or against each other simultaneously rather than typical turn-based play. Zynga hasn't offered a firm date for the launch of its Zynga With Friends network simply saying it will come in the "near future."
[via AllthingsD]