Zynga debuts Zynga.com, invites third-party games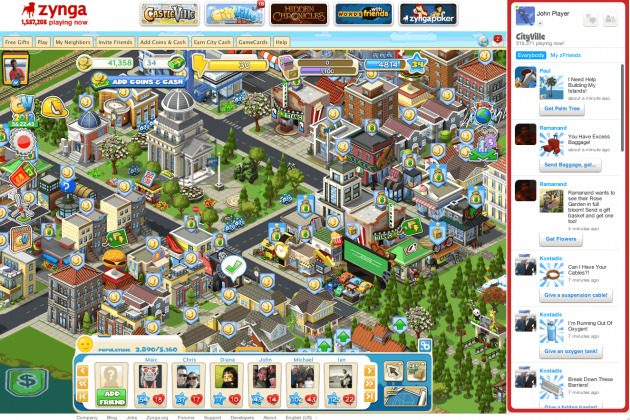 Zynga has launched a beta game portal via its own domain at Zynga.com. This is a significant move for the company, which has so far been delivering games only through social networking sites, in particularly Facebook. The new Zynga.com portal will be the first time the company hosts its games independently and the platform will also host games created by third-party developers.
Investors are happy with Zynga's decision as they see this shift giving more financial independence to the company. But it may harm Facebook's upcoming IPO, since the social network revealed in its filing how dependent its revenue has been on Zynga for both generating game-related purchases and increased advertising views. Overall Zynga accounted for 12 percent of Facebook's revenue.
However, Zynga says that it has no intentions of ending its relationship with Facebook. In fact, it will not only be hosting fully Facebook-connected games on Zynga.com, but will continue to use Facebook Credits as the underlying virtual goods payment system for Zynga.com users. But nonetheless, this move will certainly give it even more leverage in the alliance.
The new Zynga.com gaming portal will have its own social network features separate from Facebook. It will have its own player profiles, social streams, live chat, and social play at launch. Some of the first games to be included for the beta will be CastleVille, Zynga Poker, Hidden Chronicles, and CityVille.
[via VentureBeat]