Zynga Continues Domination by Transforming Area/Code into New York Studio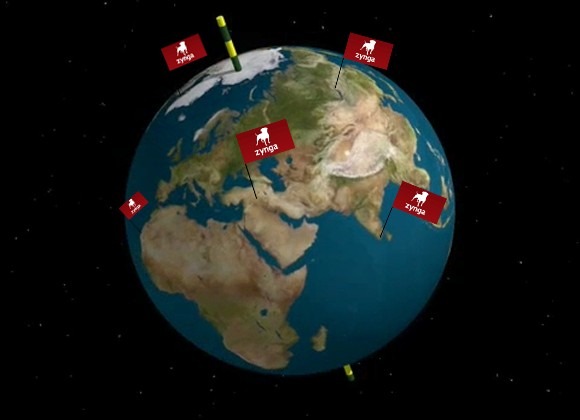 That's right, they've assimilated game designers "Area/Code" and have begun to add their biological and technological distinctiveness to their own. This New York group will now become Zynga New York. Social gaming will now commence with a very ironic conglomerating of many design groups into one. Zynga also has offices in Boston, San Francisco, Beijing, Austin, Tokyo, Frankfurt, and Dallas. Each of these locations, other than San Francisco, were once smaller games companies that have now been swallowed by, (not dismantled, as other eviler companies might have done,) by Zynga.
Take a peek at the big list, courtesy of the relatively reliable Wikipedia:
▪ Zynga Headquarters (San Francisco, CA)
▪ Zynga China (formerly XPD Media, based in Beijing) – acquired May, 2010
▪ Zynga Austin (formerly Challenge Games) – acquired June, 2010
▪ Zynga Boston (fromerly Conduit Labs) – acquired August, 2010
▪ Zynga Japan (formerly Unoh Games, based in Tokyo) – acquired August, 2010
▪ Zynga Germany (formerly Dextrose AG, based in Frankfurt) – acquired September, 2010
▪ Zynga Dallas (formerly Bonfire Studios) – acquired October, 2010
▪ Zynga New York (formerly Area/Code) – acquired January, 2011
Zynga released an official announcement that included the following statement: "Area/Code has proven itself as a strong and creative innovator with the ability to deliver successful new games on Facebook and for mobile. This addition is truly deepening our bench of world-class talent, with a team that ultimately shares our passion for innovation and success."
Area/Code also had some input on their own site, saying the following: "Our ambition is to contribute in a major way to the evolution of games on social networks, to make games in this space that are deeper and more interesting, games that reward the time and attention of the millions of people who play them with complex, meaningful experiences. We believe our best shot at doing this is working with Zynga, the biggest, most successful company in this space."
[Via Games]