Zune HD AV Dock, Jam Jacket CordSaver, Action Jacket and Incipio underground case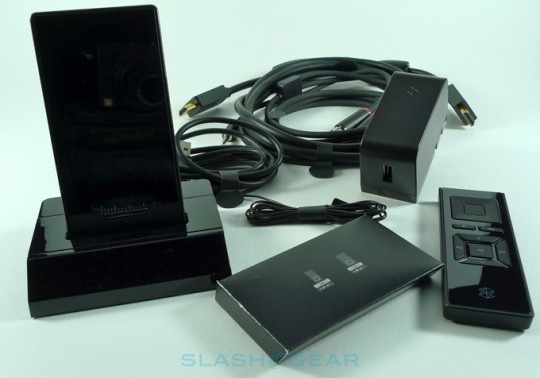 It's not just the Zune HD that Microsoft dropped off; they also sent a bundle of the new accessories for the touchscreen OLED PMP, including the Zune HD AV Dock, Jam Jacket's CordSaver and Action Jacket cases, and Incipio's underground case.  Check out our first impressions of the accessories after the cut.
Without the Zune HD software – which Microsoft have only released today, and which reviewers lacked early access to – we've been unable to load content from our computer to the PMP.  That's left the AV Dock idle, which is a shame because it's a well put together piece of kit.  Sturdy plastics and a decent range of included AV cables, along with a remote bearing large, tactile buttons add up to a straightforward way of getting the Zune HD's 720p video onto your big screen.  Neatly, it will also work – albeit at 480i quality – with earlier Zune models, and Microsoft bundle dock adapters to suit.
As for the cases, they approach the Zune HD from two different angles.  The Jam Jacket Action Jacket is intended for sports use, with a hard-wearing armband included and a case which doesn't require removal in order to use the Zune HD itself.  Rather than cut-outs for button access, the Action Jacket has brightly colored indicators to remind you exactly where those keys are located; you press them "through" the case material.
That material, meanwhile, is water resistant, which Jam Jacket suggest makes it ideal for situations where you might end up sweaty.  They also throw in a swivel clip, which not only allows you to attach the Zune HD (in the case) to your belt, but forms a neat desk stand when you're watching video in landscape orientation.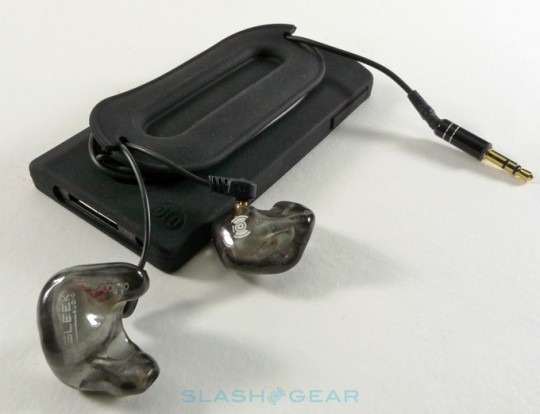 Jam Jacket's CordSaver is a silicone skin case, stretching to accommodate the Zune HD as well as offering a cable-tidy on the back.  Molded into the rubber, the cable spool allows you to wind your headphones around and then tuck in the earbuds to an integral notch, preventing them from tangling in your pocket or bag.  There are cut-outs for headphones and dock connector, together with molded volume buttons and other controls, but the screen is left unprotected.
At the other end of the spectrum is the Incipio underground, which is more of a fashion case.  Rather than intending the Zune HD to remain inside at all times, the underground is a soft, felt-like sleeve with a simple press-clasp to keep things secure.  Around half of the top edge and almost all of one side is open, to allow the PMP to easily slot in and out, while the lining is suede and does a decent job of wiping finger smudges from the Zune HD's display.  Although it offers less protection than the Jam Jacket pair, we prefer the Incipio's style; it's more casual and better looking, and while the edges of the Zune HD may be left partially exposed, the screen is more cushioned than with either of the rivals.
For our hands-on, video unboxing and first impressions of the Microsoft Zune HD, check out our earlier post.  We'll have a full review of the PMP up soon.