Zune HD Announced Today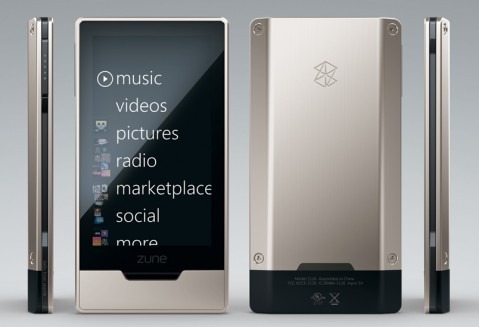 Those mock up photos leaked earlier in the month turned out to be the real deal. Microsoft announced the Zune HD today. The device is meant to compete with Apple's iPod Touch. The HD comes from the device's support of HD Radio and 720P HD video (through the optional docking station) and will feature a 3.3" 16:9 multi-touch OLED display. This makes it the first portable media player to include HD radio, giving it a higher quality sound than standard definition radio.
WiFi will come standard, as it has always been a part of the Zune, and the device will also have an accelerometer (which is standard in most devices anymore). Web browsing will be accomplished through a browser built on Internet Explorer (which might be the lone deal breaker here, but we'll wait to see).
We're looking at a potential "early fall" launch date, as Microsoft expands the Zune Marketplace overseas, and incorporates the Zune with the XBox environment. The price and storage capacities of the Solid State device are still hush-hush though, but I'm predicting something around 16-32GB and look for a price to undercut the iPod Touch.
[Via Gizmodo]