Zune 120GB Gears of War 2 Special Edition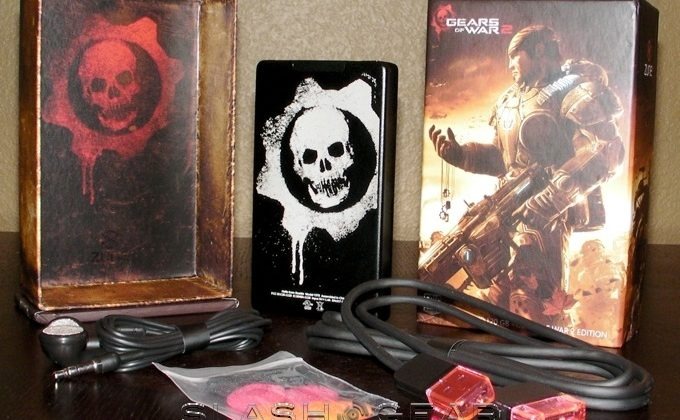 Last year Microsoft launched their Halo 3 edition Zune in celebration of the release of what was one of the biggest Xbox 360 titles to date. This year they are doing it again with the release of the Zune Gears of War Special Edition Zune 120GB.
We got it in just in time to review for tomorrow's big release date. The first thing that you will notice about this Zune is the custom painted graphic on the back, but that's not all that you will be getting. This Zune has the full Gears of War 1 soundtrack along with nine Gears of War videos including trailers, behind the scene videos and teasers.  On top of all this you also get 244 Gears of War images such as concept art, images of developers and more.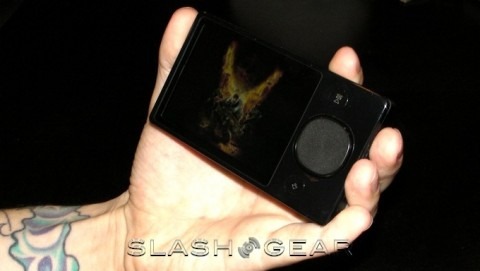 In the box there is pair of headphones with colored earpiece covers as well as a USB cable for charging and syncing music.  The 120GB Microsoft Zune has even made Vincent's top 10 list of holiday tech gifts this year. This special edition Zune would be a perfect addition to any gamer's collection. For those of you who pre-ordered the Zune 160GB Gears of War 2 special edition bundle, this is your Zune. You can snatch one up on November 7th for $279 when you run out to buy the game.  [Click to visit Zune Website]