Zuckerberg negotiated Instagram buy with no board input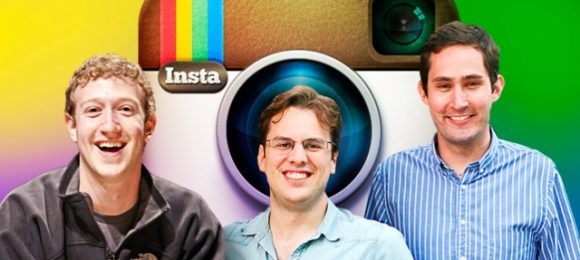 While it may have appeared that Facebook's purchase price of $1 billion of the app known as Instagram may have broken all barriers for the mobile software world, was originally going to be twice as nice – and all Zuckerberg. According to sources speaking with the Wall Street Journal, the original number asked by Instagram's Kevin Systrom was a whopping $2 billion USD. This number was negotiated over the course of three days (or so) before Systrom and Zuckerberg, essentially just the two of them, decided on a final price.
The meeting that apparently took place between the two titans was located at none other than Zuckerberg's own home in Palo Alto, California. This meeting, again according to sources speaking with the Wall Street Journal, was the entirety of the decision-making process for both companies. The Facebook board of directors was apparently asked to vote on the situation, but only as a thumbs-up after the decision was made. The board "was told, not consulted."
We'd like to ask you, the readers, what you think of this type of situation. Mark Zuckerberg started the company, and certainly does own a vast enough number of shares in the company to make a decision like this. With that knowledge, do you feel decisions like this should be made in this way? We'll continue to follow the Facebook story as its Initial Public Offering goes live soon – things may change!