ZTE T98 tablet packs in Tegra 3 and Android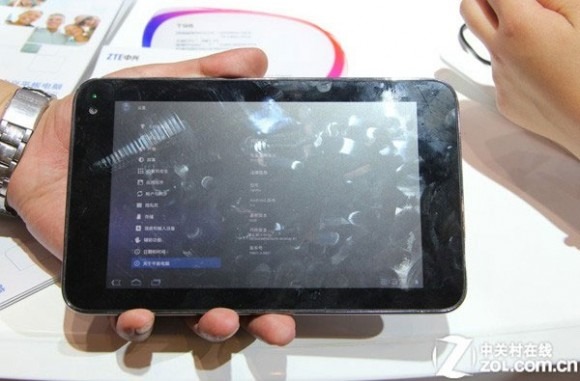 An interesting little tablet has turned up in China and it has some very nice specifications under the hood. In fact, this little tablet is the first one we have spied that packs Tegra 3 under the hood. As you can see in the photos the screen is glossy and prone to glare and gathering fingerprints. Other than the Tegra 3 chipset inside, the tablet also has a portable design.
The OS for the tablet is Android 3.2 and the 7-inch screen has a resolution of 1280 x 800. RAM is 1GB and storage is 16GB. The tablet has a rear camera with 5MP resolution and a front camera that has 2MP resolution. The battery is rated at 4,000 mAh. The tablet is 11.5mm thick and coupled with the 7-inch screen it will be easy to lug around with you on the go.
The tablet will support wireless connectivity with GSM900/1800 and China Mobile TD1900/2010 support. There is no word on the launch of the tablet, but it will hit Hong Kong and Taiwan first. The tablet also supports 1080p video output. What do you think about this tablet?
[via Engadget China]