ZTE smartwatch due Q2 2014 but locked-down to own phones only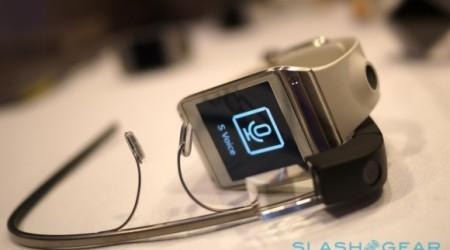 ZTE is planning its own smartwatch, the Chinese company's smartphone marketing chief has confirmed, aiming the companion wearable at the "mainstream market" but initially only working with ZTE handsets. The wrist-worn gadget will offer similar functionality to Samsung's opinion-splitting Galaxy Gear but at a more affordable price point, Lu Qianhao told Digits, though launch plans will only cover China initially.
That's not to say ZTE lacks wearable ambitions elsewhere in the world. The goal is to broach China first and then the US and European markets after, Qianhao suggested, "focusing on the mainstream market" rather than the more premium tier that the $299 Galaxy Gear targets.
Unfortunately, one of the key shortcomings of the Galaxy Gear will be copied over for ZTE's smartwatch. The device will only work with ZTE phones, Qianhao confirmed, though the company is supposedly considering the possibility of broader Android support in future models. Rival watches, such as Pebble, work not only with multiple Android phones but cross-platform with iOS, too.
The ZTE watch is currently unnamed, though the form-factor isn't the only one in wearables that the company is experimenting with. Also under consideration are glasses-style devices, like Google's Glass, and shoes that could pair to a phone for health purposes.
However, neither of those possibilities have any launch timescale as yet, and may well not ever make it to market, the executive cautioned. ZTE's smartwatch is expected to go on sale in China sometime in Q2 2014, with a price and compatibility to be confirmed.