ZTE Smart Tab 7 Android tablet visits the FCC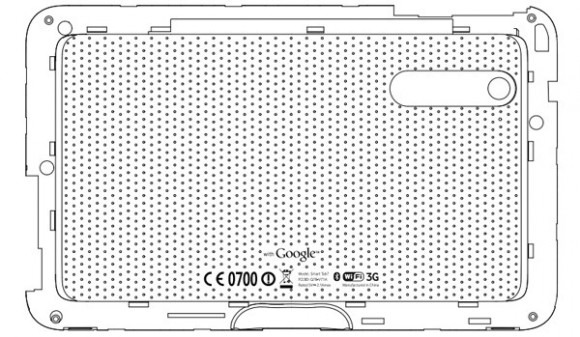 It looks like there may soon be another contender in the 7-inch tablet market here in the states. The ZTE Smart Tab 7 Android tablet has just passed through the FCC, signaling an imminent launch. However, it was first unveiled during IFA 2011 as a slate branded for Vodafone, so it's not clear whether it would also be distributed here rebranded under a major carrier.
The FCC filing shows the backside of the tablet sporting a Google logo and support for both WiFi and 3G connectivity. It's apparent from the diagram that the tablet will have a textured backside and rear-facing camera, but other than that, details on the tablet are scant. We can only assume that it's going to be similar to the Vodafone offerings but reworked for the US.
The previously unveiled Vodafone Smart Tab 7 and 10 are 7-inch and 10-inch tablets both expected to feature 1280 x 800 pixel resolution screens. They will be powered by Qualcomm's dual-core 1.2GHz processor, running Android Honeycomb, and to be available in 16GB or 32GB models, expandable with a memory card slot. Pricing and launch dates have not been announced yet.
[via Engadget]