Foldable phones with foldable displays may be the hot topic in smartphones these days, it's really more of a passing distraction, at least for now. For the majority of OEMs, the goal is still in banishing as much bezel as possible, even when it means putting some sensors in inconvenient or extremely conspicuous places. Perhaps the biggest offender in the latter is the so-called punch-hole camera cutout but ZTE may have thought of a creative way to make it at least less obnoxious.
When the first punch-hole cutout landed on a mainstream phone like the Galaxy S10 series, some users found creative ways to mask that black dot or capsule by using specially crafted wallpapers. That trick, of course, only works when you're on the home screen but if you change to any other screen or app, the illusion disappears.
Lets Go Digital found a patent from ZTE that takes that idea to the next level. It practically pushes the camera to a specific corner of the screen high enough to align with the row of system and notifications icons. It masquerades as part of that row, just like how notches are masked by turning the entire row black.
It sounds simple but it's really ingenious in its simplicity. The camera is placed exactly beside the battery icon, the only icon in that area that never changes. Of course, this would only work if you're using ZTE's modified Android software and only if you don't switch out icons.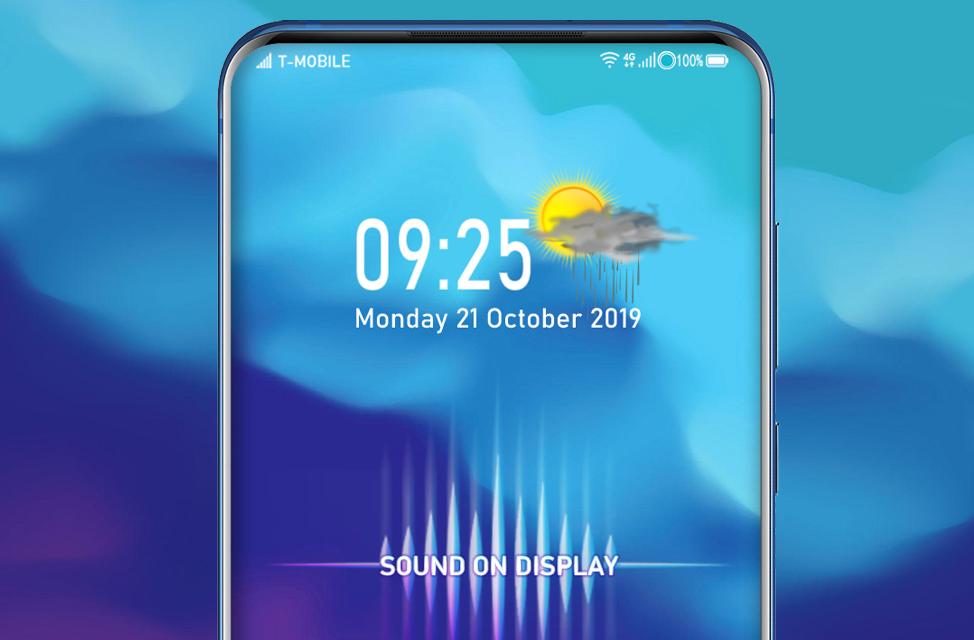 That may not be the only trick ZTE's next flagship may have. The patent also describes the screen as having a "sound wave transmission area" which is just a complicated way of saying a "Sound-on-Display". It may not be a completely new technology having debuted in Xiaomi, Vivo, and even LG phones, but it is definitely new to ZTE.