ZTE Optik offers 7-inches of Android for under $100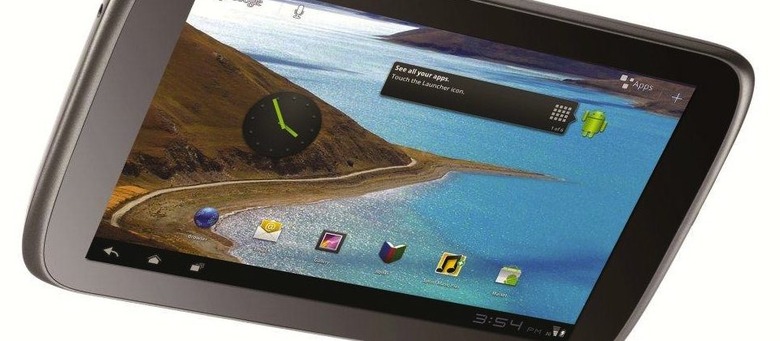 $99 for an Android tablet with 3G? The ZTE Optik demands a few compromises – and a two-year agreement – but the price is right: for your money you get 3G, a 7-inch 1280 x 800 multitouch display, Android 3.2 Honeycomb and full access to the Android Market. Inside is a 1.2GHz dual-core Qualcomm Snapdragon processor, paired with 1GB of RAM and 16GB of storage.
There's also a microSD card slot, WiFi b/g and Bluetooth 2.1+EDR, along with a rear 5-megapixel camera. GPS, stereo speakers, a headphones socket and a 2-megapixel front-facing camera round out the main specs, along with a 4,000 mAh Li-Ion battery.
On the software side, Swype comes preloaded along with various sports apps, together with the usual suite of Google software.
The ZTE Optik will go on sale this coming Sunday, February 5 2012, priced at either $99.99 with a new, two-year agreement, or $349.99 upfront. Data plans will be $19.99 for 1GB of data, $34.99 for 3GB of data, $49.99 for 6GB of data and $79.99 for 12GB of data, with tethering a $29.99 per month add-on.
[via Android Community]