ZTE Obsidian budget phone has LTE, is coming to T-Mobile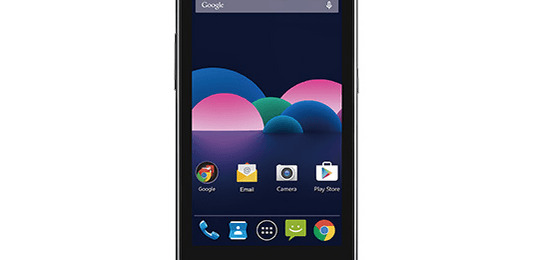 T-Mobile has a new Android smartphone on the way, and it hails from Chinese maker ZTE. Listed as coming soon, the ZTE Obsidian is a lower-end handset sporting a 4.5-inch display and Android 5.1 Lollipop, and it'll bring the best of both worlds: a low price tag, but with decent specs and a newer version of Android than many competing products. The phone won't be turning heads, but at $99 USD it won't be breaking bank accounts, either.
The ZTE Obsidian features a 4.5-inch FWVGA display, a 1GHz quad-core processor, and 1GB of RAM, none of which are terrible, but also not that great. The phone holds its own, however, by also featuring Bluetooth 4.0 and LTE connectivity, GPS, and a micro SD slot, all of which allow it to meet many users' needs.
There's Wi-Fi Calling, which is expected with a T-Mobile phone, as well as T-Mobile TV, a 5-megapixel rear camera with flash, a 2-megapixel front-facing camera, and a battery life that lasts up to 10 and a half days on standby and 6 hours when talking.
As far as budget phone goes, at least on paper, it is not the best you could grab, but it is one of the cheapest. If you're looking for something a little more capable and you're willing to spend a little more, check out the Moto G.
The new ZTE Obsidian arrives at T-Mobile on August 13.
SOURCE: T-Mobile