ZTE Nubia Z11 Finally Launches With No Side Bezels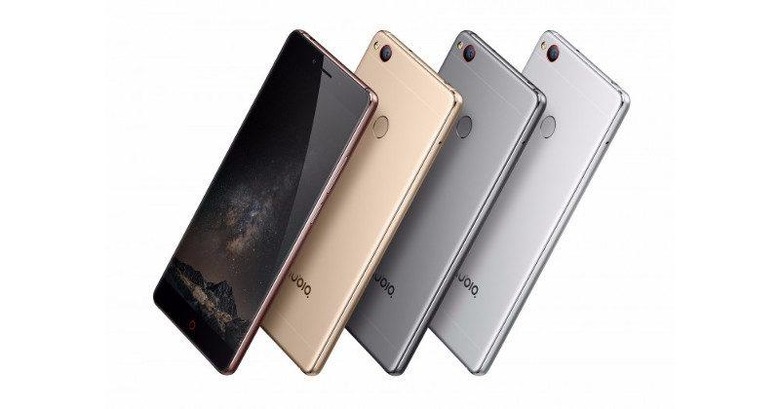 Most of the time, OEMs launch an "N" model and then follow it up with "N mini" or "N max". ZTE, however, seems to have done the reverse. After the nubia Z11 mini and the nubia Z11 max, the Chinese manufacturer is now launching the ZTE nubia Z11, the nominal flagship of the trio. But it isn't just a flagship in title. In design and in specs, the nubia Z11 does stand up to expectations, sporting almost all the high-end components and a display that is flushed to the sides, leaving no room for underutilized bezels.
So the ZTE nubia Z11 didn't end up with a curved screen edge like the Galaxy S7 edge, as earlier envisioned. But that's OK, as the smartphone has something equally interesting, if not as gimmicky. It has almost no bezels at the sides, giving an impression of a screen that almost falls off the edges. But like the nubia Z9 before it, that space is actually utilized for touch-based gestures. For example, swiping up or down the side edge would flip through some home screen pages or images, like thumbing through a book. It's not as customizable as Samsung's Edge panels, but at least it's not looks only.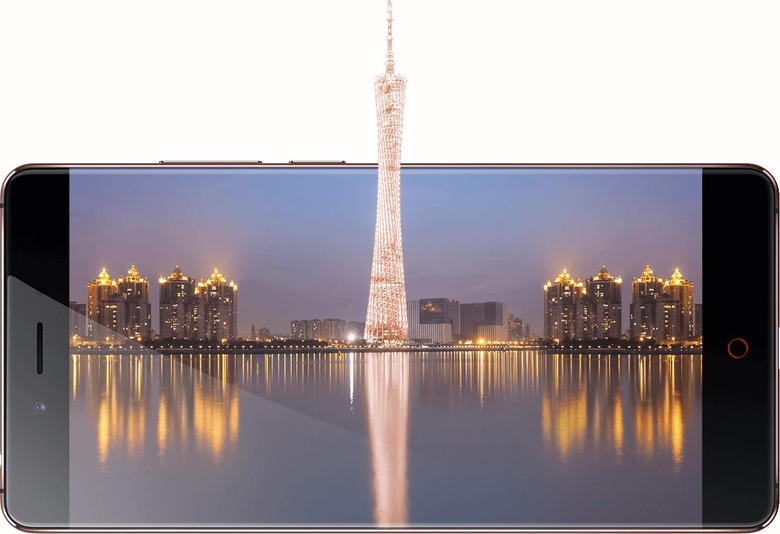 Inside, the smartphone is truly a flagship, running on a Qualcomm Snapdragon 820 and paired with either 4 or 6 GB of RAM. The RAM size also determines the internal storage space, giving users a choice between 64 and 128 GB, respectively. In both configurations, the same high-speed LPDDR4 memory is used and both can be expanded with a microSD card up to 200 GB. It boasts of a 16 megapixel IMX298 sensor from Sony, complete with Phase Detection AF and Optical Image Stabilization. For power, it sips from a 3,000 mAh battery promised to last a good two days. The only downside is the 5.5-inch display, which only supports Full HD resolutions. That said, it seems that the market is fluctuating towards that more practical pixel density again.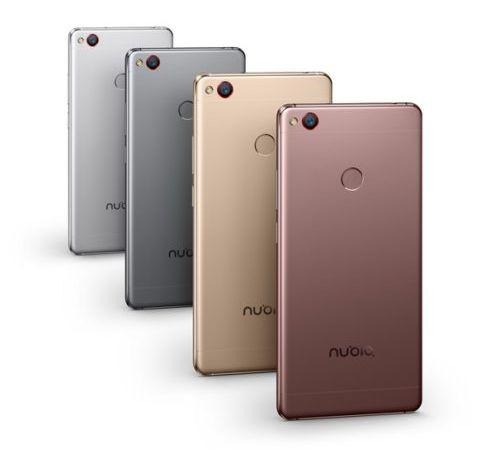 Design-wise, the nubia Z11 does borrow a few cues from the iPhone 6 and later, but not to the point you'll begin to equate the two. At least it doesn't repeat the errors of Apple's design. It does look premium, enough that football (soccer) superstar Cristiano Ronaldo is seen promoting his own limited edition version of the smartphone.
Price-wise, the ZTE nubia Z11 is definitely a step up from your stereotypical Chinese-made smartphone. The 4 GB RAM model, for example, goes for around $380 while the higher 6 GB RAM configuration has a $530 price tag. No news on the signed Ronaldo edition, nor if it the smartphone will find its way to the US as speculated last year.