ZTE Faces US Export Restrictions For Violating Iran Ban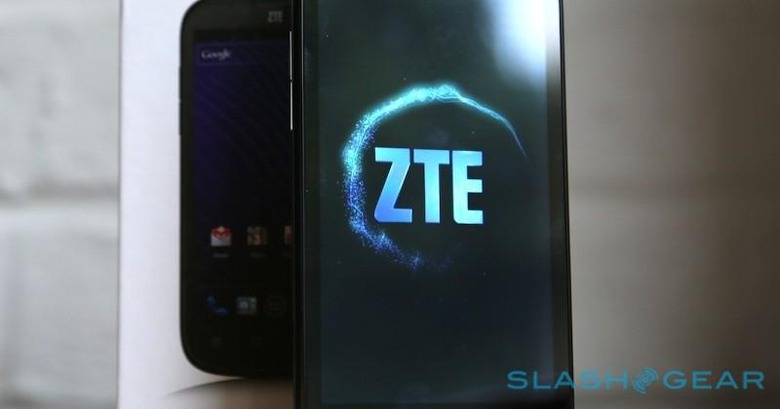 Chinese smartphone OEMs already have a hard time breaking into the US market, but ZTE might soon find itself in more trouble than just smartphone sales in the US. According to some documents allegedly seen by Reuters, the US Commerce Department is about to impose some rather heavy restrictions on the company that will basically make it almost impossible for ZTE to get supplies from US companies. This export restriction will be a sanction against ZTE for allegedly violating the export control on shipping US technologies to Iran in 2012.
The restrictions will require any company that wants to ship any US-made product to ZTE must first apply for an export license. As if the added step weren't enough of a hassle, the notice supposedly says that those applications will be generally denied. The trade burden will severely affect ZTE's business, as the company has known US suppliers, both for hardware as well as software.
The rather harsh treatment is punishment, or formally "sanction", for ZTE supposedly breaking an export control imposed on Iran. The US bans the sale of technology made from the country to Iran, something that ZTE knowingly violated in 2012, according to a report that surfaced back then. The Chinese company was formally investigated and ZTE publicly announced that it was winding down its business in Iran. ZTE now claims that it has been cooperating with the US government in the investigations so it is quite surprised, and also very worried, on hearing this media news. The Commerce Department has yet to formally announce the sanctions.
The smoking gun that the US government is using against ZTE is a document dating back in 2011 that lays out the methods by with the company could go around those bans, like using shell companies to throw off investigators. The document even mentions other countries besides Iran with whom ZTE planned to still do business despite existing bans. These include Sudan, North Korea, Syria, and Cuba.
ZTE has not commented on this "Top Secret" document supposedly signed by ZTE's higher-ups. The restrictions are scheduled to take effect Tuesday, according to the notice.
SOURCE: Reuters