ZTE Engage to be a Cricket Wireless exclusive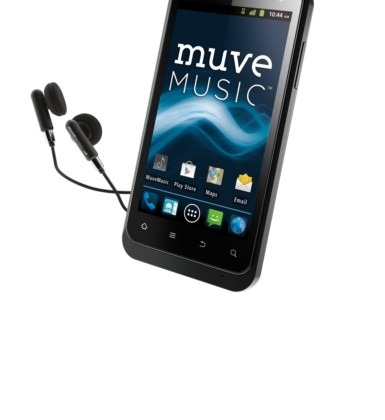 ZTE has unveiled a new smartphone running the Android 4.0 operating system that will be exclusively available at Cricket Wireless. The new smartphone is called the ZTE Engage and will be available on Cricket Wireless starting October 2. The smartphone promises to be a full-featured multimedia device running Android 4.0 and sporting a four-inch capacitive touchscreen.
The smartphone uses a 1.4 GHz processor and has an eight-megapixel camera on the back with LED flash. The smartphone offers all the features that people know love with Android 4.0 such as customizable home screens and Swype predictive text. The smartphone supports the Muve Music service from Cricket Wireless.
The service allows subscribers to access unlimited downloads of their favorite music along with access to exclusive artist commentary and video. The 1.4 GHz processor I mentioned is a QUALCOMM MSM8655T Scorpion. Along with that eight-megapixel rear camera, the smartphone also has a VGA resolution front camera for videoconferencing.
Storage on the device is via a 4 GB Muve Music microSD card that is included. The microSD card is removable, and the phone supports up to 32 GB of storage. The device has integrated Bluetooth, and its battery has 1900 mAh of power. The smartphone will sell for $249.99 with contract-free plants starting at $50 monthly and going up to $70 monthly.