ZTE Axon M foldable phone appears in illustration on FCC's site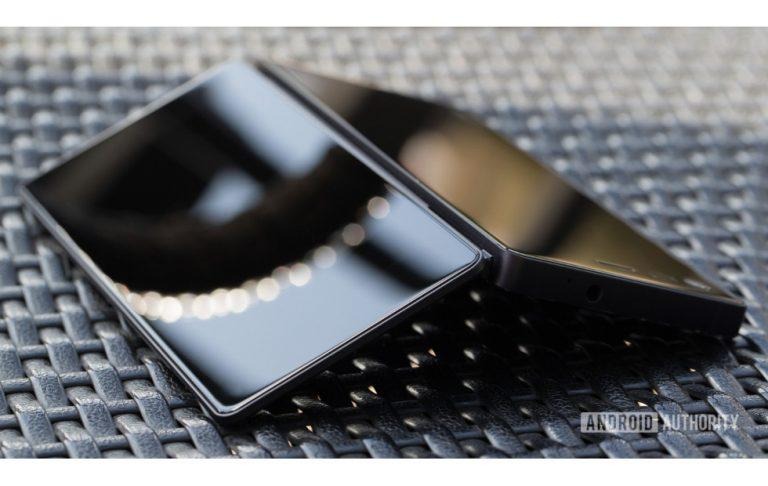 The rumored ZTE foldable phone reportedly called the Axon M just appeared at the FCC, seemingly legitimizing an increasing number of reports leaking the phone's existence. This handset is said to feature a unique foldable design that pairs two phone-shaped pieces together into a single device. A foldable smartphone concept isn't new, but ZTE may get a jump on the market.
We've been hearing about the ZTE Axon M for a while, the most recent leak purporting to show pics of the actual hinged device. More legitimate but less fun to look at is a new listing on the FCC's website that shows a basic illustration of the phone (below). It shows what looks like a single rear camera, rounded corners, and a 5.9-inch height.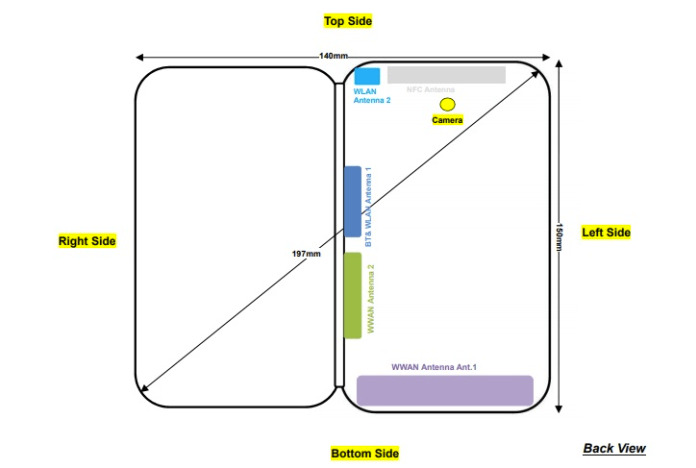 Past reports indicate that the ZTE Axon M will sport two displays instead of one, both connected together by a hinge of some sort to form a device that, at first glance, looks like a pocket portfolio. Each screen is said to have 1080p resolution; when unfolded, the two supposedly form a single 6.8-inch screen with a large 1920 x 2160 resolution.
The FCC's illustration of the device shows a 197mm / 7.75in diagonal dimension, a size that would nicely accommodate that reported 6.8-inch double-display. The illustration was joined by a couple labels, one of which lists the device as running Android 7.1.2 alongside the model name "Z999 Axon M." The FCC has the device listed with the ID SRQ-Z999.
The idea here seems to be that the single smartphone can double as a tablet — 6.8-inches is very close to the 7-inch size found on the smaller end of the tablet market. Whether consumers will want to use a device with a hinge and two major components is a big question, though, one without an answer. It is expected ZTE will unveil the Axon M on October 17.
SOURCE: MobileXpose