ZTE Axon 7 Nougat update brings Daydream, Hiya caller ID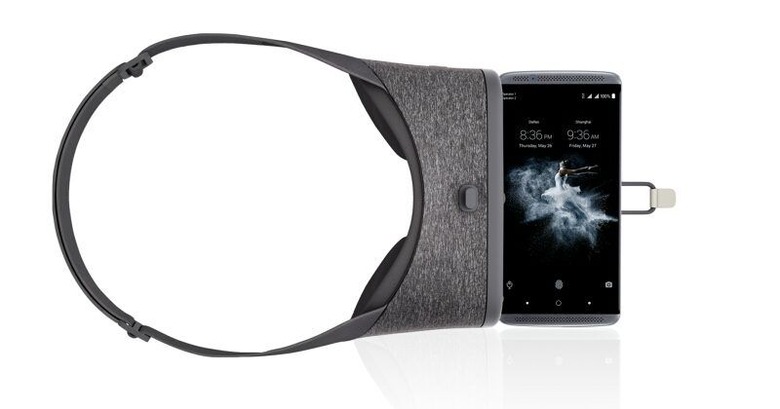 ZTE is making good on its commitment to deliver a quality Android smartphone experience to the US. In addition to bringing models like the Blade V8 Pro, Axon 7 mini, and, of course, the Axon 7 itself, the Chinese OEM is now rolling out Android 7.0 Nougat to its 2016 flagship. But it isn't just the sweetness of the latest Android version that will land in users' hands. ZTE is also using the opportunity to add some value to the Axon 7 with Daydream VR support as well as free caller ID and spam blocking via Hiya.
The Axon 7 is ZTE's most premium smartphone available in the US to date. Launched in mid-2016, the smartphone boasts of premium specs, even by today's standards, like a 5.5-inch QHD screen, a Snapdragon 820 processor, 4 GB of RAM, and 64 GB storage. All that for a launch price of $400, unlocked and untethered to a single carrier.
That smartphone now just got a lot better with Nougat in the mix. The most recent Android release introduces split-screen multi-tasking, perfect for the large hi-res screen of the Axon 7. There are also improvements in power management, especially doze mode.
The Axon 7 has already been named by Google as a member of the exclusive club that supports its fancy new Daydream VR platform. With the Android 7 update, that becomes a reality. Now users can utilize all the phone's power to drive VR experiences. Provided they have a compatible Daydream View headset, of course.
Last but not least is a new feature that, while helpful, could also prove to be controversial. ZTE has partnered with s startup called Hiya to bring caller ID and call blocking features to the Axon 7. The feature, usually offer at a cost by carriers, will be available for free together with the update. But for the feature to work, the Axon 7 must tap into Hiya's database of 1.5 billion active numbers, both landline as well as mobile, which some more privacy-conscious users might find a bit worrying.