ZTE Axon 7 axed, no successor in sight yet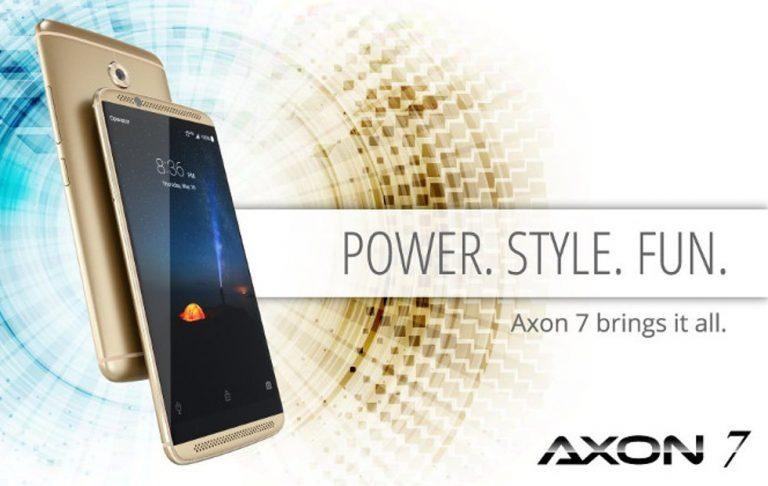 ZTE isn't exactly one of the most popular smartphone makers in the US, especially considering how it got dragged into a national security inquiry, along with Huawei. It has had, however, a few highlights, like the dual-screen foldable Axon M or last year's Axon 7. It is a bit surprising to hear that the ZTE has stopped production and sales of its Axon 7 flagship just a year after it launched in the US, with no Axon 8 even rumored yet.
ZTE's US strategy hasn't exactly been clear. A big chunk of its presence has been via its sub-brand nubia, which can sometimes be found with carriers. In contrast, ZTE has aimed to sell unlocked phones directly, offering equivalent installment plans and warranty coverage to replace carrier subsidies.
The Axon 7 is by no means a slacker. It is a 2016 flagship in its own right, running on a Qualcomm Snapdragon 820 with 4 GB of RAM and 64 GB of storage. The 5.5-inch screen gets a WQHD resolution of 2560x1440. Naturally, this was before the time of edge to edge displays and, to some extent, even dual cameras.
ZTE hasn't exactly been lazy with the software updates either. Although it launched with Android 6.0 Marshmallow, the Axon 7 was eventually updated to Android 7.1.1 Nougat. So it's rather surprising that ZTE would consider the phone having reached its end of life, stopping production and eventually sales. The one ray of hope for ZTE fans is that ZTE's Twitter account reassured that a successor would be coming. Strangely enough, the rumor mill has been rather silent on that matter.
Hi, Andrew. There will certainly be a follow on to the incredibly successful Axon 7.

— ZTE USA (@zteusa) November 1, 2017
Suffice it to say, ZTE seems to be all over the place when it comes to the US. It had tried to crowdsource and crowdfund a smartphone, which ended in failure. The eccentric Axon M, which is available only from AT&T, can hardly be considered a worthy successor with its 2016 specs. With Huawei and its sub-brand Honor gaining traction in the US, ZTE might find itself eased out of the market.
VIA: Reddit