Zotac ZBOX PI320 delivers Windows 8.1 in a tiny box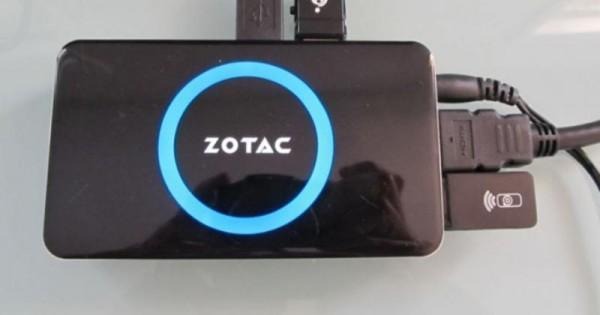 Zotac is on a roll with its Windows-powered "pico" desktop computers. Popular for delivering small computers, some of which run Linux or are powered by ARM processors, Zotac has lately been delving into tiny boxes that run Windows 8.1 right out of the box, pardon the pun. Last month saw the rise of the BI320, its first Windows 8.1 mini box. Now we have the ZBOX PI320, with an even more powerful processor and a price tag that matches its extremely portable body.
The most striking difference between the BI320 and PI320 is the processor. Whereas the older model ran on an Intel Celeron 2957U, a dual-core Haswell chip running at 1.4 GHz, the PI320 sports an Intel Atom Z3735F. This quad-core CPU can reach up to 1.8 GHz in burst mode and, being from Intel's more mobile-friendly family, it has a lower power draw. That plus the 2 GB of RAM might be enough for the most basic of computing tasks.
As for that price to die for, this ZBOX costs only around $200, the price of a cheap Android tablet. But for that price you get the power of a desktop computer in the palm of your hand, complete with 3 USB ports, WiFi, Bluetooth, HDMI, and even an Ethernet port. Of course, you still need to attach your own display, keyboard, and/or mouse, so it's not completely portable but it could very well function as an office on the go or a very discrete medie center or home server.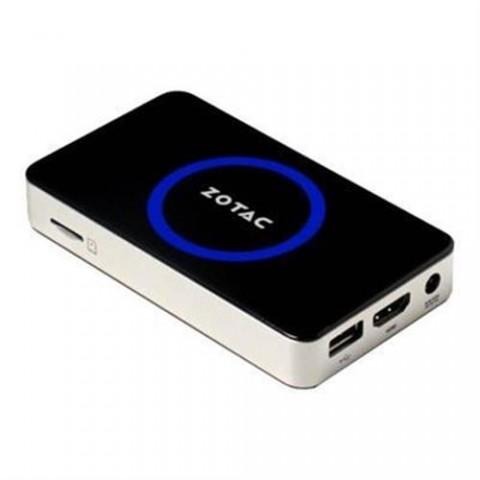 The one wrinkle in this tiny box is the fact that it only has 32 GB of storage. As anyone with a Windows machine will tell you, that is hardly enough breathing room. And this isn't even about personal files you may store on external drives or on the cloud. No, this is about space for apps, especially Windows Store ones that don't give you much of a choice where you store their data.
If this is a type of portable Windows computer that interests you, the Zotac ZBOX PI320 pico desktop PC is being sold by various e-tailers such as MacMall for $200 or CompSource for an only slightly cheaper $197.
VIA: Liliputing