Zotac ZBOX EN760 mini PC targets gamers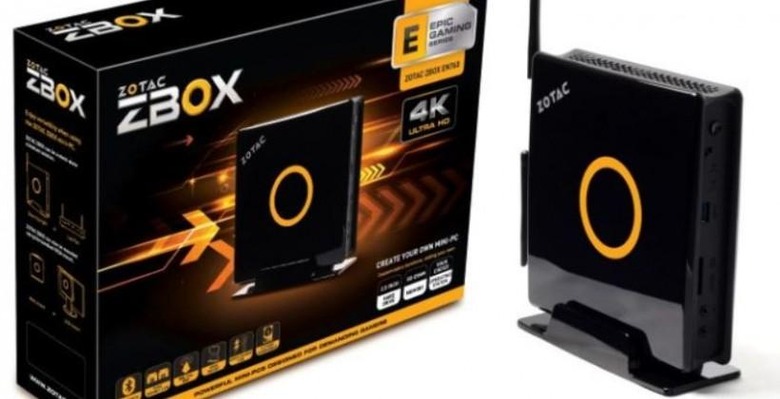 Zotac is back with a new mini PC, this one targeting gamers, offering hardware that trumps what you typically find in a small form factor desktop. Among that hardware is an NVIDIA GeForce graphics card and Intel Haswell processor.
The ZBOX EN760 mini PC features an NVIDIA GeForce GTX 860M graphics, as well as an Intel i5 4200U dual-core 1.6GHz processor with Turbo Boost up to 2.6GHz. Accompanying it all is support for up to 16GB of memory and a 2.5-inch hard drive.
Other offerings include Bluetooth 4.0 and 802.11ac WiFi, as well as a stereo output jack, DVI and HDMI out. There's a 4-in-1 card slot that support MMC, SD, SDHC, and SDXC. USB ports are fairly numerous, as well, with four USB 3.0 slots spread around the PC.
The system doesn't ship with an operating system, but it is listed as Windows 7 and 8 ready. A barebones option is available for those who want to install their own memory and storage, but those who don't can opt for one that comes with a 1TB HDD and 8GB of RAM. Price isn't yet listed.
SOURCE: Liliputing