Zorro Macsk turns your iMac into a touchscreen device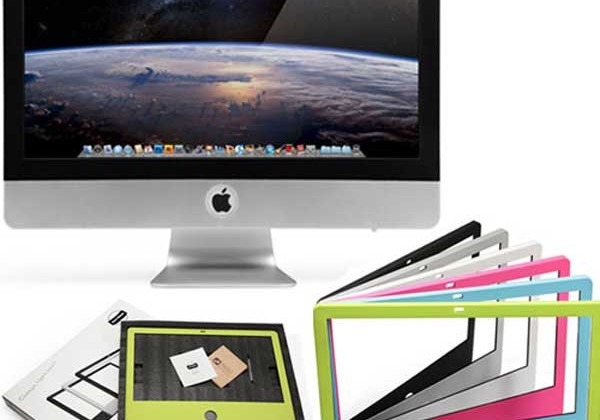 I'm sure there are a bunch of people out there that own iMacs that have wished the device was touchscreen enabled. If the iMac had a touchscreen from the factory, you could surf the web and watch video by simply touching icons on the screen rather than having to fiddle with a mouse. A new product has surfaced called the Zorro Macsk from a company called TMD Touch.
The Zorro Macsk is designed to work with 21.5-inch iMac and connects to the computer using a USB port. Once the device is plugged into the USB port, it uses infrared technology to turn the normal display screen into a touchscreen. Installation requires that the user secure the aluminum frame to the front of the iMac and plug in the USB cable.
The device reportedly needs no calibration, and the manufacturer claims that it also supports most finger gestures such as swipe, scrolling, clicking, and pinching. The aluminum frame is available in multiple colors, including black, silver, white, pink, blue, and green. It has a circular opening to leave the Mac logo uncovered.
The device also has cut outs for the camera and the camera activity indicator. I think if you went with the black or silver version, your iMac would look stock. The device does wrap around the iMac screen and edges for a secure fit, but the Zorro Macsk leaves room for normal functionality of the optical drive and integrated heat sinks. The device is available on Amazon for $199 right now.
[via EverythingUSB]