Resident Audio T4 Is Thunderbolt-Powered Multichannel Interface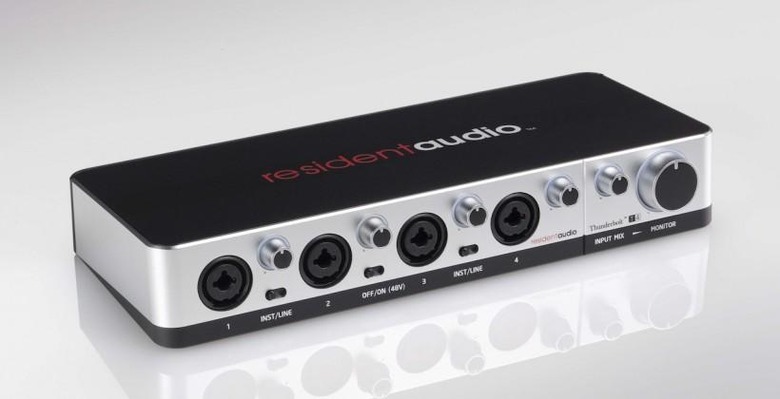 Thunderbolt isn't just for speedy external storage or daisy-chaining displays, and Resident Audio is aiming to take advantage of all that bandwidth on Macs and select PCs with its new T4. Billed as the world's first multichannel Thunderbolt audio interface that's also bus-powered, the much-anticipated T4 kicks off a new Resident Audio brand, and is targeted at musicians as well as podcasters.
The audio interface has four combo XLR/TRS/TS inputs along the front, for microphones, line-level devices, and instruments, while four balanced TRS outputs sit alongside main and secondary headphone outputs.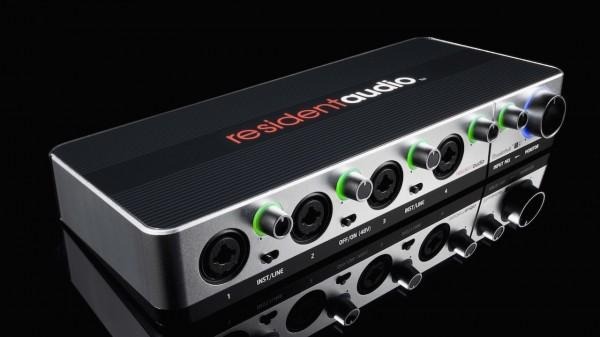 Inputs have switchable phantom power, as well as individual gain controls which are illuminated for dim studio or stage use. The LED rings also switch color to show levels, for easier monitoring.
There's also a "big knob" master output volume control, and an Input Mix control for adjusting the blend of live audio with the computer's own sound. Smart Monitoring switches intelligently between stereo and mono audio, depending on what's been plugged in.
Most important, perhaps, is the flexibility. Since the T4 gets its power from the Thunderbolt connection, it doesn't require an external AC supply; it's portable enough to go into a bag with your MacBook Pro, for instance.
The Resident Audio T4 is priced at $499.99.
Update: An earlier version of this article suggested Resident Audio was a new Zoom sub-brand. In fact, it is a separate brand distributed by Zoom North America.