Zoolander 2 Trailer is here: the world's most beautiful people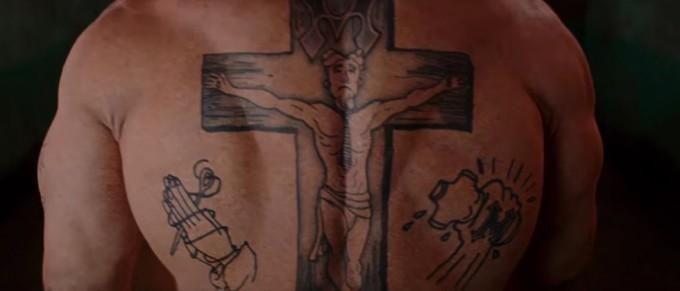 The trailer for the 2016 film Zoolander 2 is at hand, and with it, a bucket of teasers and clues about the movie's content. The image you're seeing above shows the not-so-secret return of Mugatu, the scene-stealing mega-mastermind of the first film, played by Will Ferrell. "Prison changed me," says Mugatu, "I am bad to the core now." Of course it's all a ruse – it'd be just silly to have Mugatu return with only bad intentions. Much better to have Kristen Wiig take over as Alexanya Atoz.
And of course there are going to be a litany of celebrity appearances in teeny-tiny roles. Justin Bieber plays himself, and is shot in this trailer – he's dead after only being on the screen for a few moments. It's quickly apparent that he's just one of a collection of beautiful people to have died with Zoolander's "signature look" – Blue Steel.
Others assassinated in this film – in the past, we must assume – are Miley Cyrus, Lenny Kravitz, Usher, and Demi Lovato. Also appearing in this film – likely as more people who explode or get destroyed in some manner, are Kanye West, Olivia Munn, and Fred Armisen.
And don't forget to listen to your friend Billy Zane, because he's coming back for this film as well. And Ariana Grande too. And Benedict Cumberbatch as "All."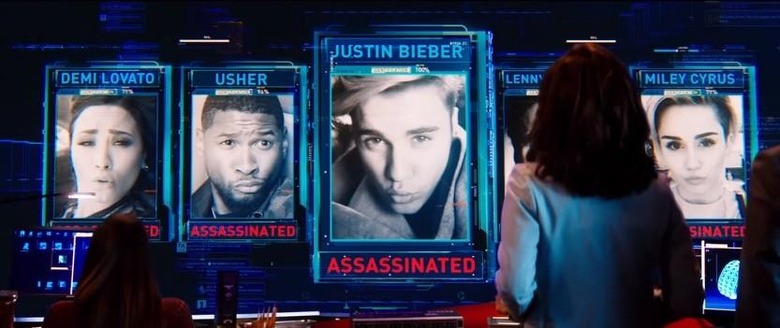 He might also be the bad guy – or at least Atoz' henchman. All is all.
Prepare yourself. This film is going to be released on February 12, 2016. Until then, get your hands on the original Zoolander Blue SteelBook. That's a real thing.