Zoolander 2: Justin Bieber revealed as cast member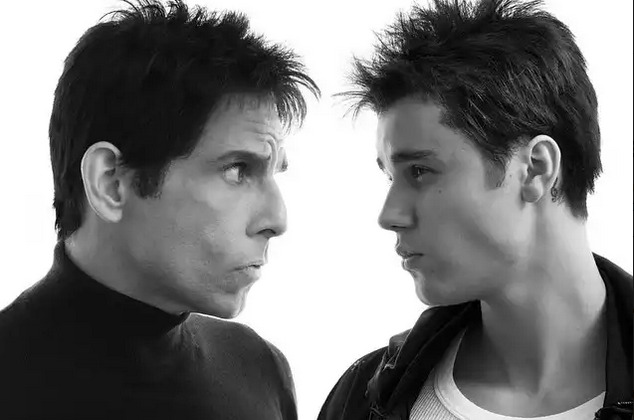 In early March, Paramount revealed that there would be a Zoolander 2 movie in a wonderful way — by having Owen Wilson and Ben Stiller take to the floor at the Paris Fashion Week show in full character garb. The movie won't be arriving until February 12 of next year, but we've been slowly hearing bits and pieces about what we can expect. This week the newest bit of information surfaced this week in the form of a picture fired off on Instagram: Justin Bieber has joined the cast.
The announcement came from Ben Stiller, who posted the picture seen above — Bieber's duckface and all — on his Instagram page. Bieber further confirmed it by also posting the same image, both of which include a #zoolander2 hashtag.
It isn't clear at this point what role Bieber will have in the movie, but they appear to be starring each other down. There are, however, some other big-name celebrities set to have cameo roles in the film, and so his is possibly also a cameo.
According to Entertainment Weekly, the cameo appearances will be by Olivia Munn and Kristen Wiig, and it is possible that Kanye West and Kim Kardashian will also be making appearances. It is being reported, however, that Karl Lagerfeld has turned down an offer to be in the movie.
SOURCE: Entertainment Weekly