Zonbu Notebook For Sale In 2008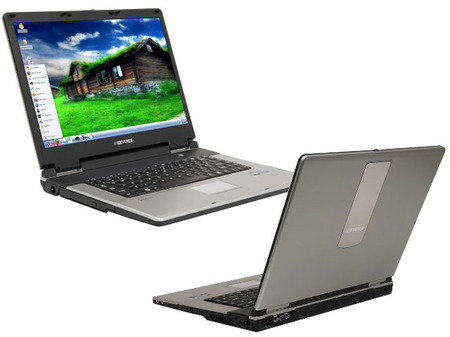 Zonbu, the company that brought you the uber cheap desktop that had a monthly subscription fee attached to it is now bringing you a notebook with the same deal. The biggest difference is you get a whole notebook instead of a dummy terminal with everything being based online.
Although you do still get all the online services, the custom OS, and the cheap price at the cost of a monthly subscription fee, you also get a fully fledged laptop. Its an Everex featuring a VIA C7-M 1.5GHz processor, 512MB of RAM, a 60GB HDD, DVD-ROM, 128MB VIA Chrome9 graphics, and WiFi in b/g flavors.
Not bad for $279 and $15 a month. I have yet to look at the contract terms, but I am sure there is something in there to keep you from buying the laptop and a month of service for under $300 and then ditching the service and installing your own OS. It is a good deal though for those who can't be bothered to mess with things like off-site backups, virus software, and firewalls, this service would pretty much take care of all of that for you as well as connect you to a good amount of online storage allowing you remote access to your files and the ability to share them with friends and family.
Zonbu 15.4-inch laptop unveiled [via PCLaunches.com]