Zombie mall promises movie-style undead battle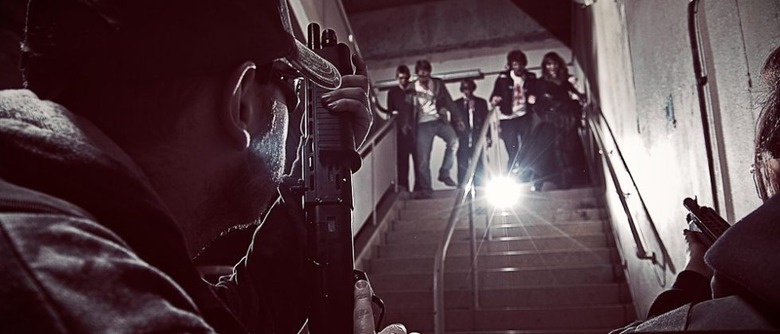 With the necessary skills to fend off the zombie menace still absent from most school curricula, it's time to take matters into your own hands and make sure your loved ones know how best to handle the undead. Taking place at an abandoned, soon to be demolished shopping center near London in the UK, the Zombie Shopping Mall Experience is a £119 ($189) masterclass in being chased by brain-hungry hoards and keeping them at bay, albeit with airsoft guns and movie-grade special effects.
"We've prepared a bespoke, abandoned shopping centre in Reading, sprinkled to the gills with maniacal ZOMBIES lusting for your tender brains" the experience promises. "You and your team will be depleting the zombie population with full Bronson-style perspicacity. Using state of the art special effects and large, blood-inducing props you'll tackle a series of computer game like missions in a full-on 'run and gun' gore fest."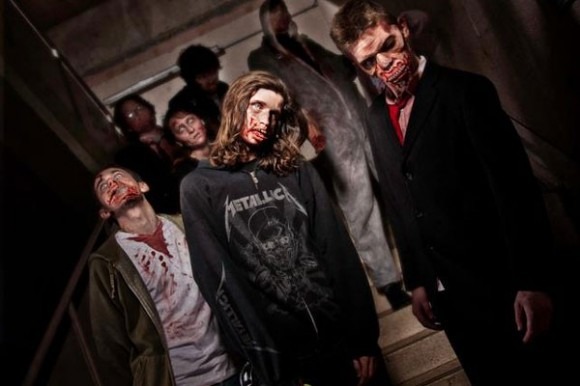 Up to fifteen people can take part at any one time, with sessions at weekends covering airsoft gun skills and culminating in up to 2.5hrs of zombie fighting. "The experience will not just about shooting zombies – ammunition will be limited with only a few opportunities to refuel" it's warned, and though there will be movie-style gore the worst that will actually happen to participants is being jumped on and held down until their teammates can rescue them.
Availability for the unusual event is already selling fast, and with the shopping mall itself set to be torn down this summer, once the last tickets are gone it's game over. Still, the company behind the unusual experience has a track record in zombie-themed fun: it previously ran a Zombie Manor House Experience with a similar theme, so we're guessing something along the same lines could be in the pipeline again.
[via Mashable]