ZFC-1 anti-zombie cabin is fortified, ready for apocalypse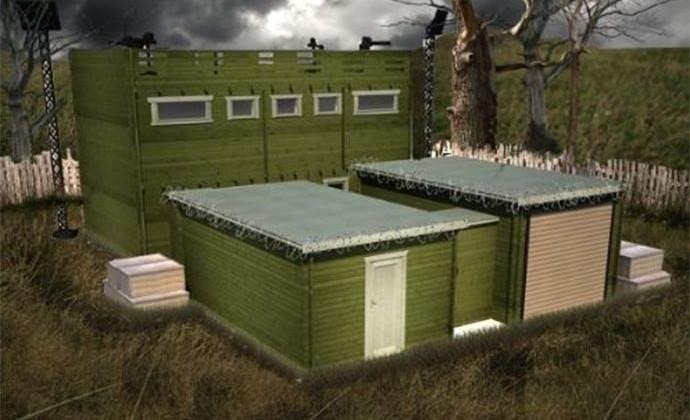 Just in time for the latest doomsday prediction and Halloween comes a fortified zombie shelter, one designed to keep the zombies out and your loved ones free from horrific end-of-world deaths. It's called the Zombie Fortification Cabin, ZFC-1 for short, and it features items you'll need to live off the grid, stay in shape, eat well, and maybe play some Xbox, depending on how well you're holding up psychologically.
The cabin comes from Tiger Log Cabins, a company in the UK that brags the ZFC-1 is the first and only cabin that is "zombie proof". Hopefully you'll never have to find out whether that's true, but if so, the cabin has all the essentials you'll need to stay alive. There's an upper deck with a complete 360-degree view of the surrounding landscape, as well as an escape hatch, reinforced doors, walls, and windows, and a garden section to keep producing your own food.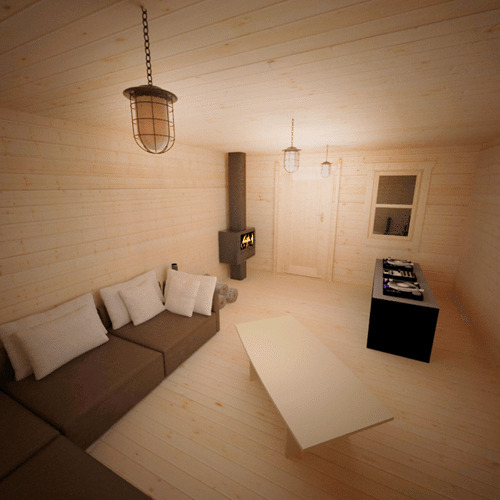 A toilet room, weapons room, kitchen, and living room round out the essentials, but those with the funds to blow can get some entertainment and extras tossed in, too. Another few thousand will get you a riot protection outfit and security cameras, for example, and another few thousand on top of that'll toss in some solar panels (that Xbox isn't going to work without electricity, after all).
The cabin measures in at 44 x 30 feet in size, and has a bunch of extras that can be added on. None of it comes cheap, though, as the cabin itself is priced at £69,995, and all the extras can tack another 20k or so to that price tag. At that rate, you might be better off putting up a pointy fence around your existing home, and maybe some bars on the windows.
VIA: Gizmag