It seems that there is suddenly a renewed effort to push smartwatches, or trackers that look like smartwatches, again to the forefront this week. From Fitbit's Ionic to Samsung's Gear Sport and Gear Fit2 Pro, companies are taking yet another stab at wearables on your wrist. Taking advantage of the renewed interest, MyKronoz is announcing that its rather unique ZeTime smartwatch will be launching next month, giving the market yet another kind of analog and digital hybrid.
There is no shortage of hybrid smartwatches these days, but most of them follow a simple formula. You create a traditional analog watch and put some sensors and wireless connectivity in the body, strap, or even buckle. There are some that do embed a slice of an LCD screen somewhere on the watch's face, underneath the mechanical hands, but that's pretty much it.
The MyKronoz ZeTime is both ingenious and, perhaps, out its mind. There's a full TFT color screen, real analog mechanical hands, and full touch input, all in one. This impossibility is made possible by putting the mechanical hands beneath the transparent touch panel but above the LCD display. Problem solved and you get the best of both worlds. Or at least that's the promise.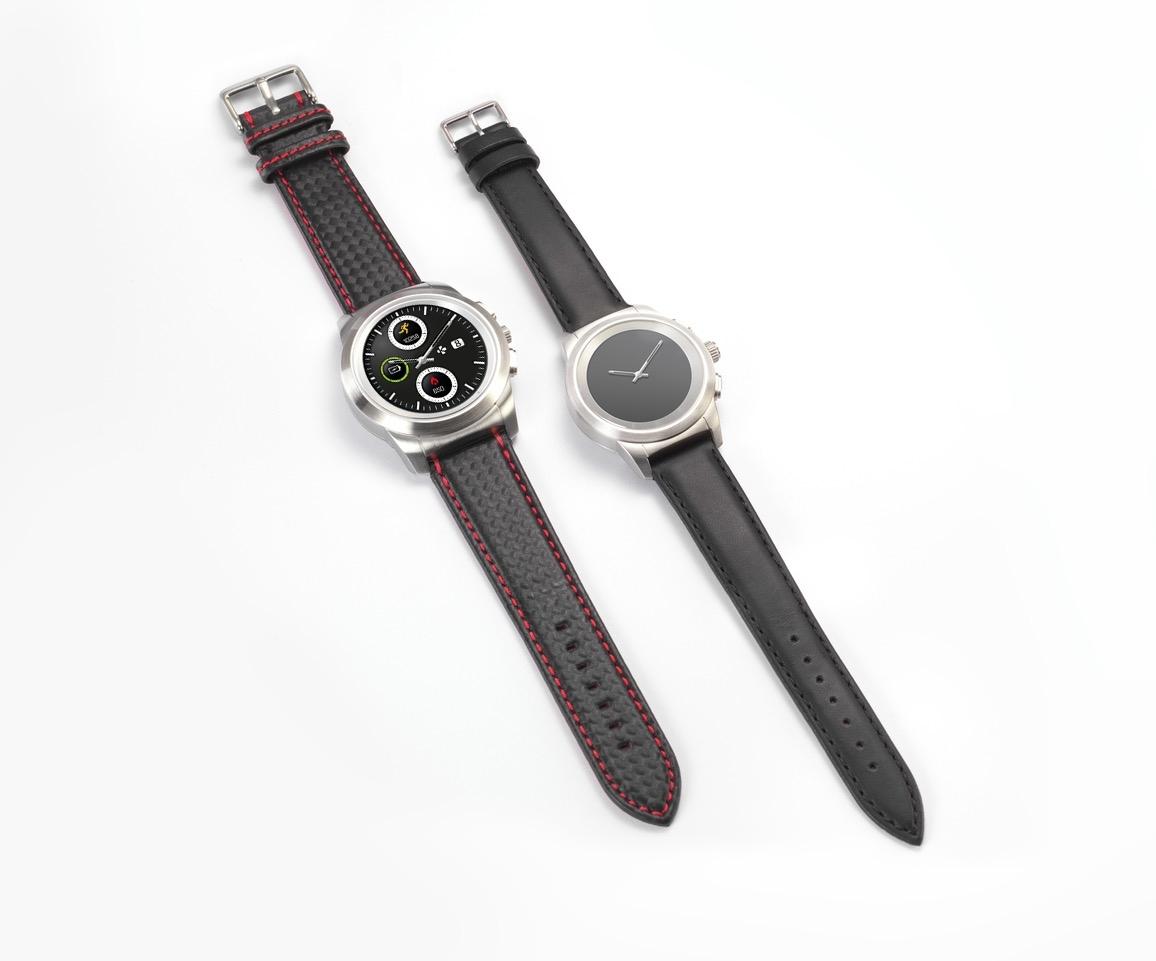 One drawback is that, unlike a traditional watch, or even a traditional hybrid smartwatch, you need to charge the ZeTime for even the mechanical hands to work. The good news is that MyKronoz promises that its "Smart Movement" technology will keep those hands moving for up to 30 days on a single charge. Other than that, the ZeTime functions as you would expect from a conventional smartwatch, allowing you to control your phone's music, see the weather, or read notifications. The ZeTime also has a built-in 3-axis accelerometer and optical heart rate sensor for keeping track of your activities.
Despite that strange and tempting promise, the ZeTime isn't going to cost more than your average Android Wear smartwatch. It will retail for $199.90 when it launches sometime in September. It will be available in Regular 44 mm and Petite 39 mm sizes and will be compatible with Android 5.0 or higher and iOS 8.0 or higher.