Zero Motorcycles unveils 2016 line including FXS supermoto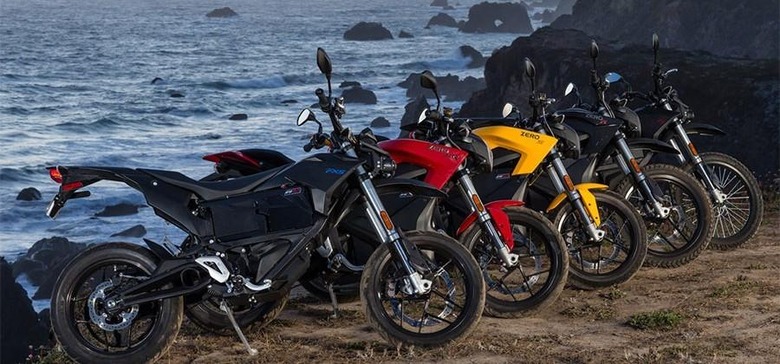 Zero Motorcycles is a company that builds electric motorcycles powered by battery packs. The company has unveiled its 2016 lineup of bikes including the FXS that is supermoto inspired and the DSR expanding the firm's dual-sport fleet. The updated line now gets motivation from an updated Z-force motor that has better performance and efficiency.
The new DSR dual sport motorcycle has 25% more power and 56% more torque than the standard DS. Performance comes by way of a 660W motor controller and the base model sells for $15,995 and has a range of 147 miles in the city. On the highway, the bike can cruise 70 miles at a speed of 70mph.
An optional Power Tank adds another 2.8 kWh for $2,674 that brings city cruising range to 179 miles and 86 miles on the highway. The FXS offers 70 ft-lb of torque and 44hp in a bike that weighs less than 300 pounds. It has a 45-mile range in the city if you choose the 3.3 kWh versions for $8495 and the larger 6.5 kWh version has a 90-mile city range and will cost $10,990.
The new Zero motor that powers both these bikes produces power more efficiently, cools faster, and has a higher thermal capacity. That allows riders to travel faster at sustained speeds with the best range possible. Zero also added an industry standard charging port to the Charge Tank accessory and still charges via a normal wall outlet. These bikes will land at dealers in November.
SOURCE: Engadget