Zero Motorcycles 2014 lineup offers up to 171 mile range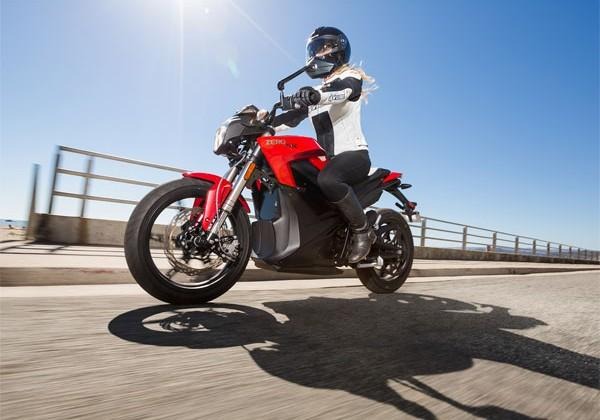 Zero Motorcycles is a company that produces motorcycles powered by electricity that produce no emissions. Zero also made the first motorcycle that is controllable via a smartphone application. The company has unveiled its 2014 model line that features a new Z-Force Power Tank accessory that allows riders to go up to 171 miles in the city or 88 miles on the highway per charge. The accessory allows buyers to increase energy storage capacity before or after the purchase.
The Power Tank accessory supports any 2014 Zero S or Zero DS model. For 2014 Zero also added a new R configuration to its Zero S model offering 56% more torque and 24% more power. The Zero SR has 106 pound-foot of torque and can reach 60 mph in 3.3 seconds.
The entire 2014 Zero line has improved suspension and new design elements along with a new dash. The suspension on 2014 models gets improved 43 mm front forks and a reworked rear shock. The forks are also connects to the bike with wider triple clamps and the new dash has a high contrast blue backlit LCD screen.
The 2014 models get the same eco and sport settings and has a new custom riding mode. Zero also announced that the price of the Zero S and can Zero DS models have been reduced by around $1000 compared to the 2013 line. The Zero S starts at $12,995, the Zero SR starts at $16,995, the Zero DS starts at $12,995, and the Zero FX starts at $9495. The Power Tank accessory costs $2495.
SOURCE: Zero Motorcycles