Zepto A12 netbook reviewed: slow but sturdy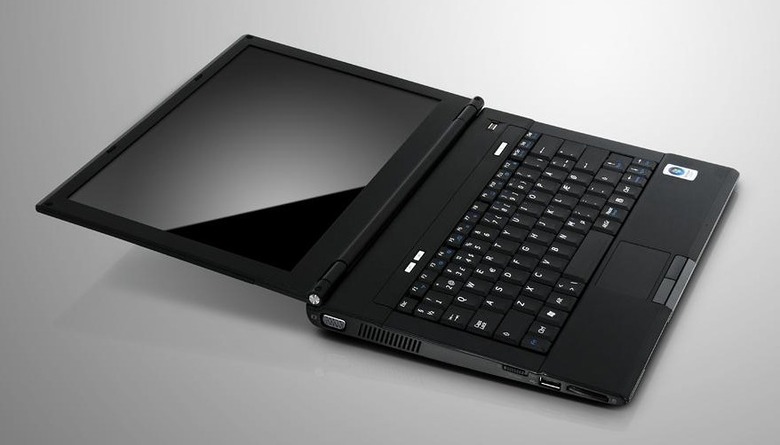 Road warriors who prize longevity over performance might find something to please them in Zepto's A12 netbook, which mixes an Intel A110 800MHz low-power processor with a more mainstream ultraportable 12.1-inch 1,280 x 800 display.  That CPU isn't going to crunch many HD movies, but the 10hr suggested battery life is enough for a lengthy work-day.
Under the hood there's 1GB of RAM, an 80GB 4,200rpm hard-drive, Intel GMA950 integrated graphics and WiFi a/b/g/n.  You also get three USB 2.0 ports, gigabit ethernet, VGA, audio in/out, a PC card slot and a multiformat memory card reader, as well as Bluetooth.  A fingerprint scanner and smartcard reader round out security, and the whole thing weighs around 1.36kg with the 6-cell battery.
Laptop Reviews tried out the A12 and found it to be surprisingly capable, as long as your expectations are heavily tempered by the slow CPU.  It scored a mere 188 in 3DMark05, and its Vista performance index was a meagre 1.  Thankfully battery life steps in to improve things, with the full 10hrs demanding minimum backlight (at which point the A12 is too dim to use) but 7-8hrs more reasonable.  It's also sturdy and has a bright, legible display.
Priced from €1068.59 ($1,360) it's tough imagining who would go for the Zepto A12 over, say, a Dell Inspiron Mini 12, which will start at less than half that.  Still, there's something to be said for exclusivity.
[news via Engadget]