Zenum OPUS PDA phone coming in Spring 2007?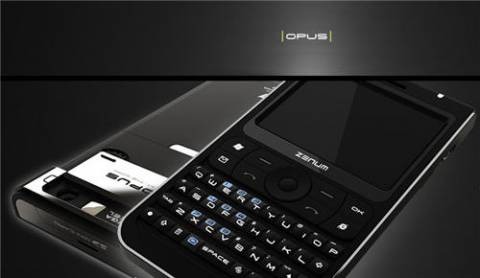 SlashGear first covered Zenum's Opus Opteris PDA phone back in September of last year. I must admit at the time, this thing looked way too good to be true – and yes I even said it's no more than vaporware.Unwired got restless and decided to contact Zenum for an update. According to company representative, Zenum Opus "... is slmost done and should be on schedule" (Spring 2007). I'll believe it when I see it.
Zenum is dropping the Operis from the name and simply going to market with the device as Opus. It will sport Windows Mobile 6.0, featuring a QWERTY keyboard, TI OMAP CPU, GSM 900(850)/1800/1900 bands, 128 MB of Flash ROM, 64 MB RAM, miniSD memory card slot, 2-megapixel camera, 2.5-inch TFT LCD Display with touchpanel, miniUSB connector, Bluetooth, Wi-Fi and IrDA.
Opus will sell for a premium price of 800 EUR unsubsidized, and also plans to enter into distribution agreements with wireless carriers worldwide. Whether that means we'll see it here stateside or not is still to be determined. Opus 3G with HSDPA is scheduled for the end of 2008. Perhaps the new AT&T will offer it?