Zenos E10R is Properly Quick with the heart of a Focus RS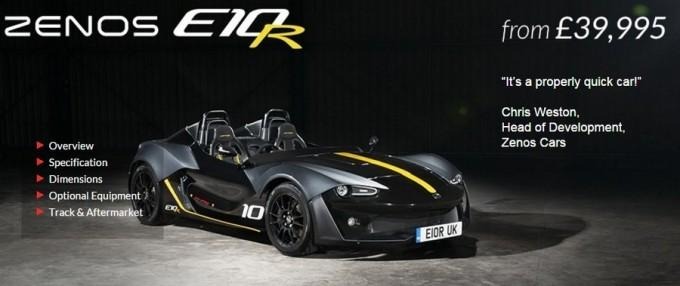 There are sports cars and then there are track cars. Sometimes the two meet and you end up with a sports car that is designed specifically to get things done at the race track and then cruise back home smug in your track day prowess. There are plenty of cars like this out there, and Zenos has a new flavor that track day enthusiasts will appreciate.
The car is called the Zenos E10R and it has the EcoBoost turbo four out of the Ford Focus RS teased to make 350bhp thanks to custom tuning. The car also has 475nm of torque and can rocket from a standstill to 60mph in 3.0 seconds.
The top speed for the car is 155mph if you have a long enough road or track. The dry weight of the car is 700 kg and it comes from the factory with single adjustable suspension. The car has racing seats and harnesses from the factory and is ready to hit the track.
If you don't like the idea of pebbles and bugs smashing you in the face as you drive a windshield is optional. Carbon fiber seats, heated passenger seat, and other options are available. A special Drive Edition package is limited to 15 units and has special paint and other features. Pricing starts at £39,995 for the standard version of the car.
SOURCE: Zenos Cars