ZenFone 3 will eventually get Android O but you don't have to wait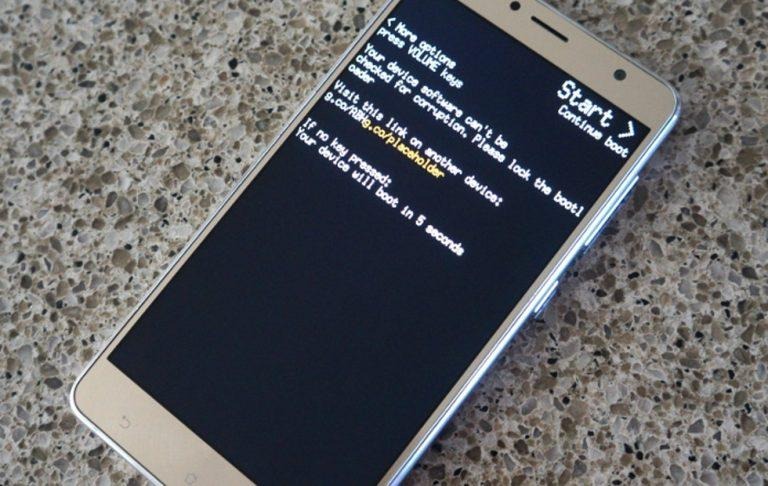 ASUS' launch of the ZenFone 4 series just a week before Google is expected to launch Android 8.0 "O" has naturally brought questions of updates. While it is definitely expected that the ZenFone 4 will get Android O, the same can't be said for last year's ZenFone 3 line. In its press conference, ASUS assured fans that ZenFone 3 will not only be upgraded to Android O but will also get the its new ZenUI 4.0. There still, however, is the question of when. Fortunately, you don't have to wait for ASUS to get its act together. With a bit of daring, you can unlock your ZenFone bootloader and be on your way to installing custom ROMs, including future Android 8.0 ROMs.
Unlocking the bootloader is the very first important step in doing anything related to modding your phone, be it rooting it, flashing a custom ROM, or both. Since the bootloader is also the first line of defense against potentially compromised software, different OEMs look at the process differently. Most do not condone it and even work to make it terribly difficult for users to do so, like Samsung and HTC. Others not only allow it but even provide tools and guides on how to do so, like Sony. Whichever the stance, however, unlocking the bootloader almost always involves voiding your warranty.

ASUS is somewhat in the middle ground. It isn't as open as Sony or even OnePlus, but it claims it won't stand in your way either. In fact, it has official tools that makes it dead simple to unlock a ZenFone 3 or even a ZenFone 2. ASUS, however, will still warn you about the consequences of such a procedure. In practice, however, the worst that happens is that your data gets wiped, which is always part of the process and not something that can be avoided, so be warned.
The unlocking process is so simple you don't even need to connect your phone to a computer, especially if you download the unlocking directly from your phone. It simply involves downloading the correct tool to match your phone model, installing it, and running it. That said, it is critical that you get the correct tool for the exact model. Unfortunately, there are quite a models using the same name, so it can be confusing. Here's the step-by-step process in unlocking your ZenFone's bootloader.
1. Make sure you really want to do this. These days it's no longer really necessary to root your phone to get some advanced functionality, but there will always be reasons you might want to unlock your bootloader. That's especially true if you want to install a third-party, vanilla, and non-bloated Android 8.0 ROM.2. Backup your data. The process will wipe your personal data and settings so best to make sure your photos, documents, and the like are saved elsewhere. If you find that too tedious, at least make sure you have nothing you'll cry over if you lose it.3. Charge your phone. While the unlocking process won't take long or tax your phone's hardware, you could brick your device if it loses power in the middle of the operation. Never undertake any modding process with less than 50% charge. 70% is a good minimum, but go to full if you can.4. Download the correct bootloader unlock too for your model. You can opt to download it to your computer but be prepared to transfer it to the phone, via USB cable or some other means. ASUS' guide has these links for the following ZenFone 2 and ZenFone 3 phones:
5. Allow installing app from Unknown sources. Go to the Settings menu and under Security, look for the Device administration group and flip the switch on the Unknown sources setting. Agree to the warning.6. Install and run the unlock tool. Using the File Manager app (or your file manager app of choice), navigate to where you downloaded or transferred the UnlockTool APK to. Simply tap on it and agree to the warnings.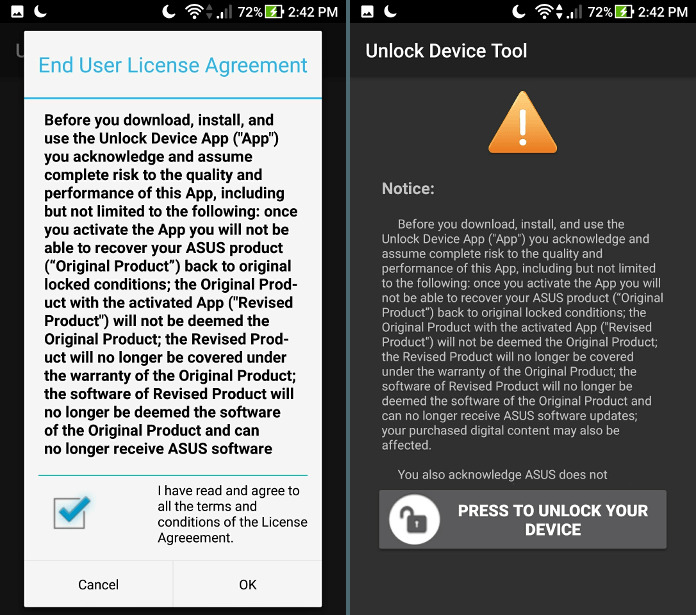 Your phone will eventually reboot and you will be briefly greeted by a warning that the system could not check for corrupt files, which is an expected consequence of the process. From here on out, you can take any path you choose, like rooting your device (not required), installing a custom recovery (a good idea at this point), or installing an Android 8.0 custom ROM when it comes out.
But should you? Or should you just wait for ASUS to roll out its promised updates to the ZenFone 3. That depends on how much confidence you have in ASUS' promise and its execution. While not as terrible as Samsung, ASUS isn't exactly the epitome of rolling out Android updates in a timely manner. And while it did promise Android O for the ZenFone 3, it promised the same for the ZenFone 4. It won't be surprising if it prioritizes the newer model over the older one.

And then there's the case of ZenUI 4.0, which will most likely come with Android 8.0 for the ZenFone 3. ASUS has received a lot of flak for its bloatware and it knows it. In fact, it boasted that in the latest ZenUI, it has reduced the amount of pre-installed apps from 35 to 13. Yes, that's how much there was and how much there will still be. If you really want to get rid of any unused pre-installed software and, at the same time, get the latest Android version sooner, then a custom ROM, and therefore an unlocked bootloader, is really the only way to go. Fortunately for some of its users, ASUS has made it easy to do so.