All the oddball ASUS gadgets announced at Computex 2018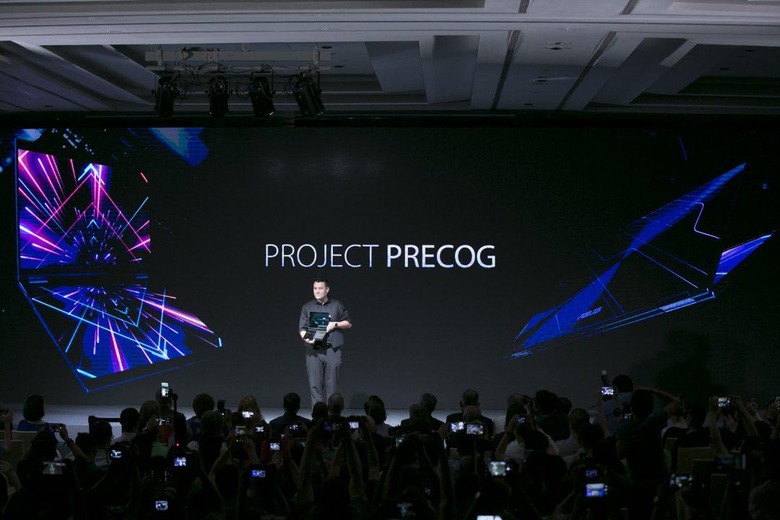 ASUS showed up at Computex 2018 with a lot of new hardware in tow. Most of this is what we'd normally expect from ASUS and its Republic of Gamers arm – new notebooks, desktops, and accessories meant to satisfy the mainstream users, workaholics, and gamers among us. Some of this new hardware, however, goes beyond what we expected to see and delivers some very interesting (and somewhat strange) concepts.
There are two devices in particular that we're talking about here: Project Precog and the new ZenBook Pro. The new ZenBook Pros are fairly standard as far as notebooks are concerned, save for one key difference with its touchpad. ASUS is actually reviving the touchscreen trackpad in the new ZenBook Pro, granting it the ever-so-original name of "ScreenPad."
We've seen manufacturers attempt to turn the laptop's trackpad into a touchscreen before, but the concept has never really caught on. In its quest to make the ScreenPad viable, ASUS has announced that it will support dedicated apps, while at the same time surfacing contextual functions and controls for the app you're using on your main display. In that way, it isn't entirely unlike the touchbar found on recent MacBooks, only it sounds like the ScreenPad will be a fair bit more capable.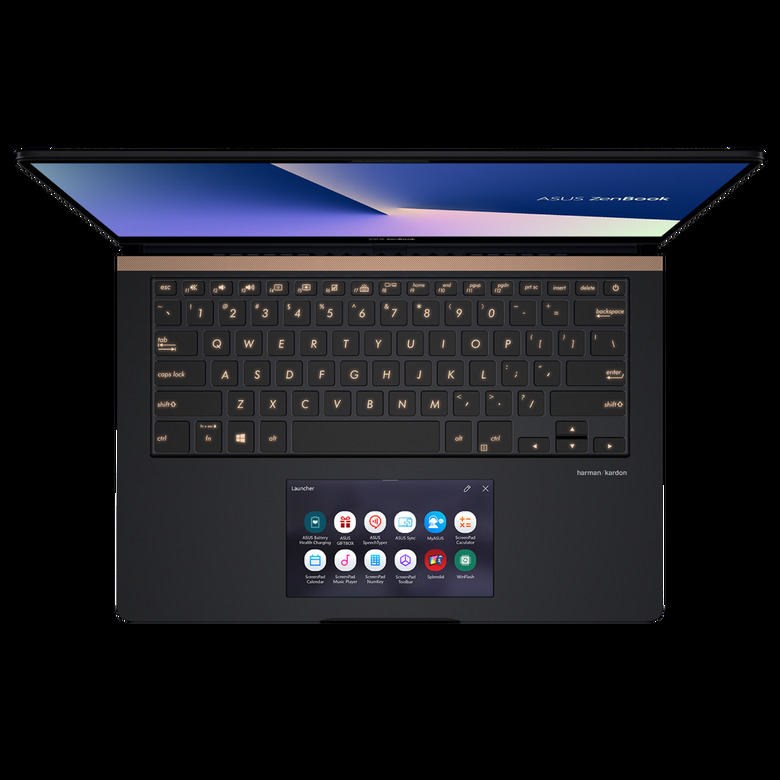 ASUS already has a few big-name apps that are compatible with the ScreenPad, including Microsoft Word, Excel, Powerpoint, and YouTube. It says support in other apps is currently in development, so it'll definitely be fascinating to see if ASUS can transform the ScreenPad from a tired gimmick to something that's actually beneficial to workflow.
Things get particularly crazy when we shift our attention to Project Precog. Easily the most ambitious product ASUS announced at Computex, Project Precog takes the standard notebook keyboard and replaces it with a second display. The idea of a notebook that's essentially all screen is indeed a crazy one, but ASUS is counting on artificial intelligence and machine learning to fill the gaps left by the missing keyboard and trackpad.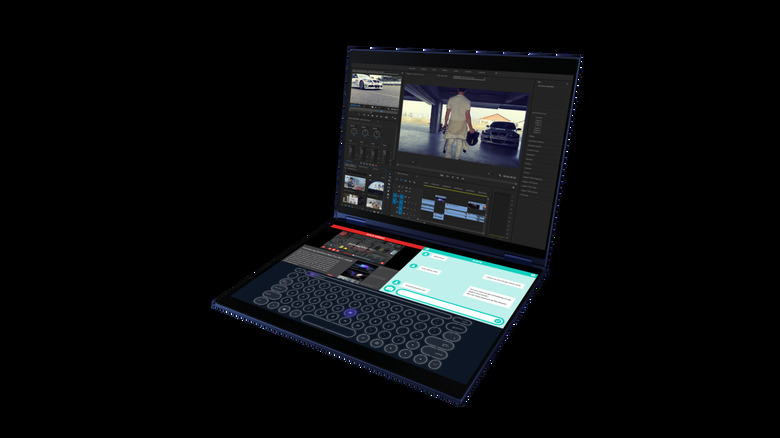 ASUS says that Project Precog will use AI to change its virtual interface on the fly. For instance, this could mean surfacing a virtual keyboard where ever your fingers happen to fall on one of the displays, then automatically switching to stylus mode when it detects one is being used. Project Precog will also use both Amazon Alexa and Windows Cortana, allowing users to navigate the convertible using voice commands.
For now, it seems that Project Precog is merely a concept device, but we'll see the ScreenPad launch on 14 and 15-inch ZenBook Pros later this year. It'll be interesting to see what comes from these new products, especially Project Precog, so we'll definitely be keeping an eye on ASUS as we move through the rest of 2018.