Zelda fans can now own a real ocarina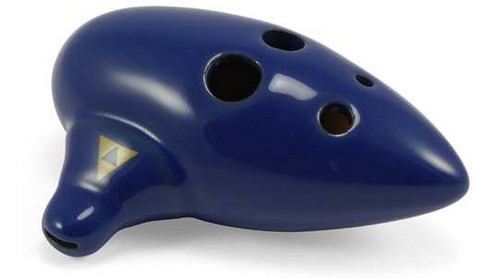 If you're a big Zelda fan, you might want a few real life things to hold onto to show your love for the game. Well nothing quite says fanboy like owning a real live ocarina that is completely playable.
This ocarina from Think Geek has a painted on tri-force logo as well as six different holes. On Think Geek they actually have a video so you can hear how it sounds. It is made of glazed earthenware, not plastic, although the shiny finish does give the look of plastic.
It also comes with a song book that has tunes straight from the Legend of Zelda. It will end up costing you $39.99. If you'd like more choices, you can go here and find lots of ocarinas at all different prices from a different company.
[via technabob]